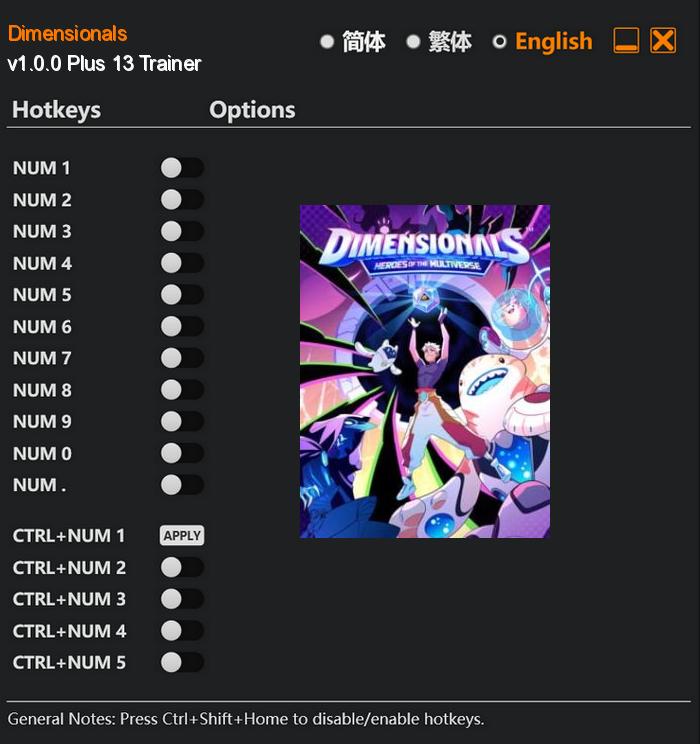 Dimensionals is an electrifying video game that seamlessly blends intense action-packed tactics with intricate roguelike strategy. Set in a mesmerizing multiverse, players will embark on an epic adventure like no other, as they assume the role of the heroic Dimensionals. These mighty warriors have the power to traverse through various dimensions, battling against powerful specters that threaten the existence of each realm.
With its stunning visuals, gripping storyline, and innovative gameplay mechanics, Dimensionals offers a truly unique gaming experience. Whether you're a seasoned strategist or a thrill-seeking action enthusiast, this game guarantees hours of exhilarating gameplay. Get ready to summon the power of the Dimensionals and embark on an unforgettable adventure that will push your tactical skills to the limit. Prepare yourself, because you've never played a game quite like Dimensionals!
Special Notes:
This game uses BattlEye anticheat, you need to run the game without anticheat in order to use trainer.
Download:
Medias: