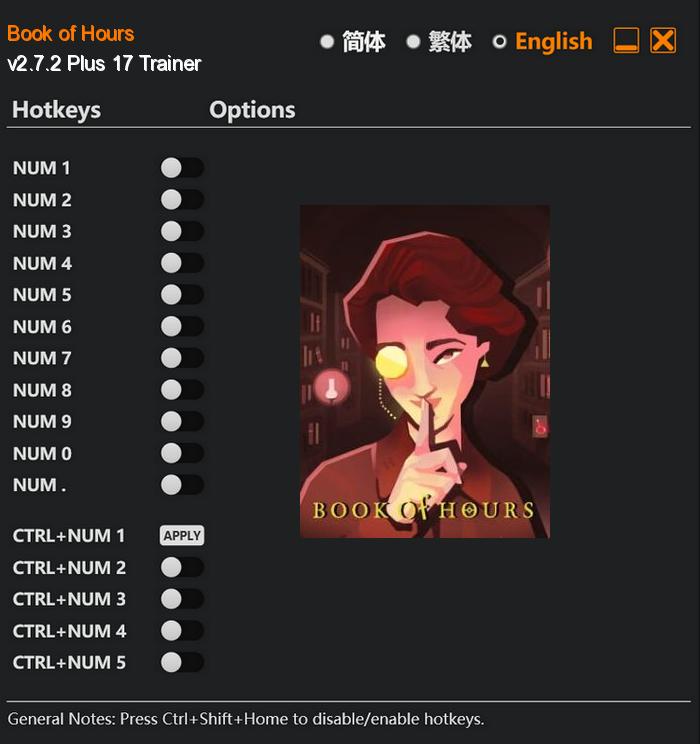 In Book of Hours, players step into the shoes of a skilled archivist who must restore the once glorious library of Hush House after a devastating fire. This combat-free RPG, developed by the renowned creators of BAFTA-nominated Cultist Simulator, Fallen London, and Sunless Sea, offers a captivating and melancholic experience set in an occult world.
Throughout your journey, deep philosophical themes intertwine with the narrative, exploring the boundaries of life and death, the nature of knowledge, and the consequences of wielding power. The choices you make will shape the world of Hush House and influence the fate of its inhabitants.
Special Notes:
This is a mod, not a regular trainer.
You must enable the mod named "FLiNG Trainer Mod" in Main Menu > Mod Manager in order to use the trainer/mod (If the mod didn't show up, try close and re-enter the Mod Manager).
You must use hotkeys to enable mod/cheat options during gameplay, activating cheats outside the game's window will not work.
Download:
Medias: