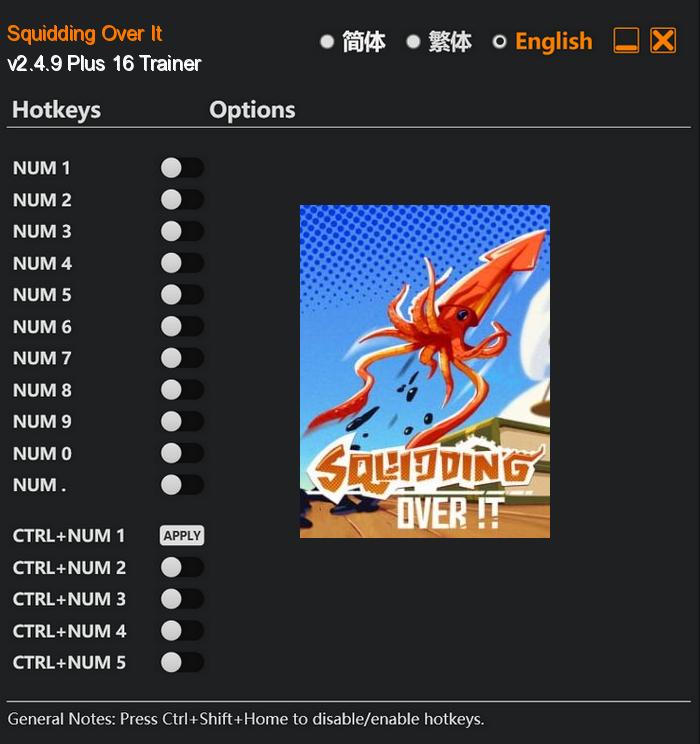 In the whimsical world of Squidding Over It, players embark on a unique and challenging adventure with a slippery and clumsy squid. Armed with tentacles and an unwavering determination, your mission is simple—reach new heights by climbing a treacherous mountain.
Squidding Over It boasts a visually stunning and vibrant world, filled with colorful underwater landscapes, towering cliffs, and breathtaking scenery. Each level is a carefully crafted puzzle, designed to challenge and captivate players as they seek the ultimate satisfaction of conquering the mountain.
Special Notes:
This is a mod, not a regular trainer.
You must enable the mod named "FLiNG Trainer Mod" in Main Menu > Mod Manager in order to use the trainer/mod (If the mod didn't show up, try close and re-enter the Mod Manager).
You must use hotkeys to enable mod/cheat options during gameplay, activating cheats outside the game's window will not work.
Download:
Medias: