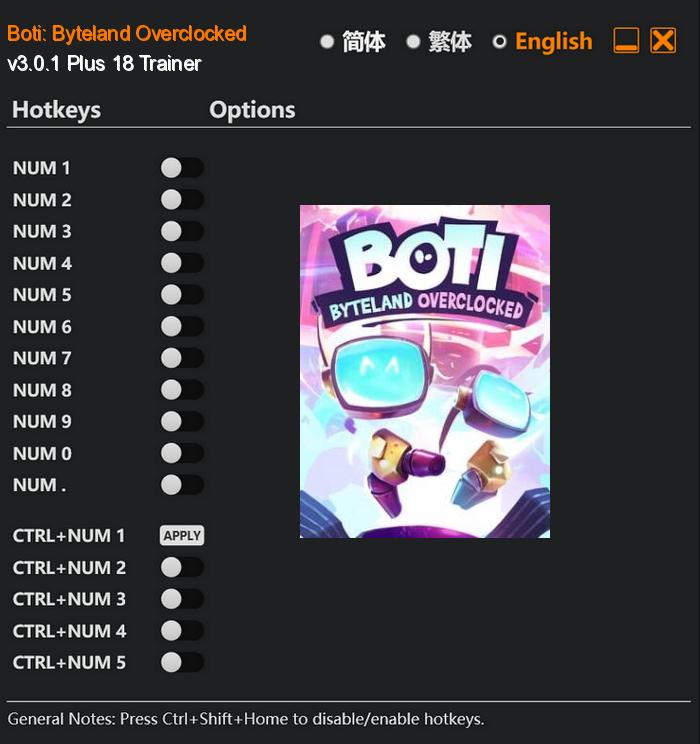 In Boti: Byteland Overclocked, players will embark on an exciting and whimsical journey through a charming 3D platformer. As Boti, a fearless and endearing data bot, you'll be tasked with saving the cyber-world of Byteland from menacing bugs and viruses.
But fear not, because Boti won't be alone on this adventure! Meet One and Zero, Boti's trusty floating companions who will aid you in your quest and provide valuable assistance along the way. Each character has their own unique abilities, adding an extra layer of depth and complexity to the gameplay.
Special Notes:
This game uses BattlEye anticheat, you need to run the game without anticheat in order to use trainer.
Download:
Medias: