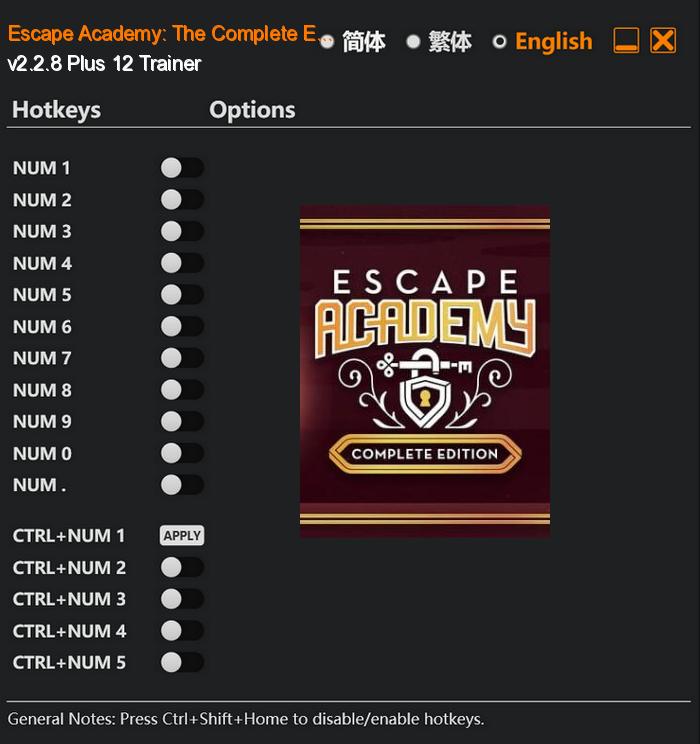 Escape Academy: The Complete Edition is the ultimate package for puzzle enthusiasts and escape room aficionados. This thrilling video game bundle encompasses the critically acclaimed Escape Academy base game, along with two highly anticipated DLCs: Escape From Anti-Escape Island and Escape From the Past. Moreover, players can embark on a competitive race against time in the Tournament of Puzzles mode, where they'll push their problem-solving skills to the limit.
The first DLC, Escape From Anti-Escape Island, takes players on a thrilling adventure to a remote island notorious for housing the most formidable escape rooms known to man. Stranded without any means of escape, you must confront an array of breathtaking challenges, all designed to push you to your limits. Can you prevail where others have failed and find your way back to civilization?
Special Notes:
In order to use this trainer, you will need to downgrade your game to a previous game version.
Extract and copy Escape Academy: The Complete Edition.exe to your game's root folder and overwrite existing file (Back up original file if needed).
Download:
Medias: