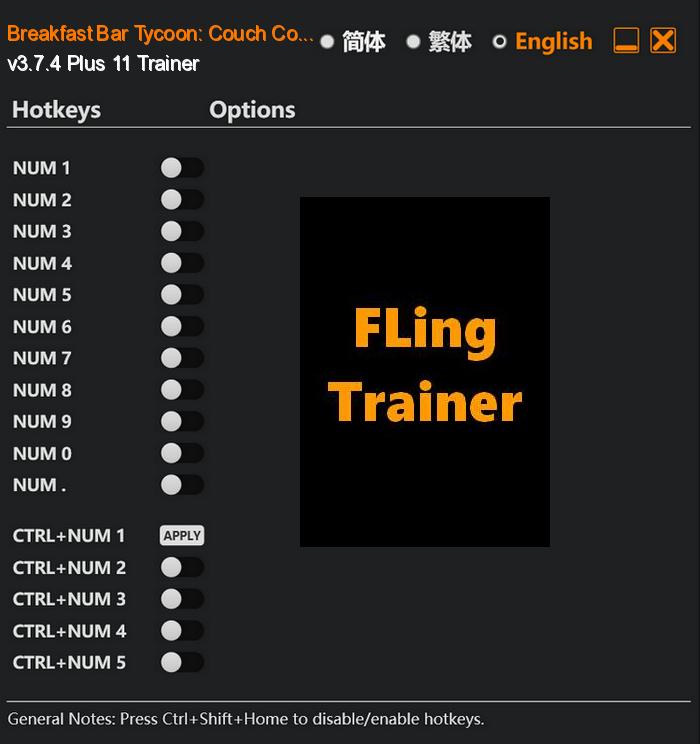 Breakfast Bar Tycoon: Couch Co-op Edition is an exciting and addictive video game that brings together the world of business management and breakfast food in a fun and interactive way. In this game, you have the opportunity to step into the shoes of an aspiring entrepreneur who dreams of owning and running a successful breakfast bar empire.
The gameplay in Breakfast Bar Tycoon: Couch Co-op Edition is uniquely designed to be played with friends or family members, as up to four players can join in on the action using the couch co-op feature. Team up with your fellow players and assign specific roles and responsibilities within the breakfast bars, such as cooking, serving, cleaning, and even managing finances. Communication and coordination are key to success, as players must work together efficiently to satisfy customers, increase profits, and eventually expand their breakfast bar empire.
Special Notes:
In order to use this trainer, you will need to downgrade your game to a previous game version.
Extract and copy Breakfast Bar Tycoon: Couch Co-op Edition.exe to your game's root folder and overwrite existing file (Back up original file if needed).
Download:
Medias: