Bright Memory is a lightning-fast fusion of the FPS and action genres, created by one-man development studio FYQD using Unreal Engine. Combine a wide variety of skills and abilities to unleash dazzling combo attacks. SRO (Supernatural Science Research Organization) agent Shelia's adventure is about to begin.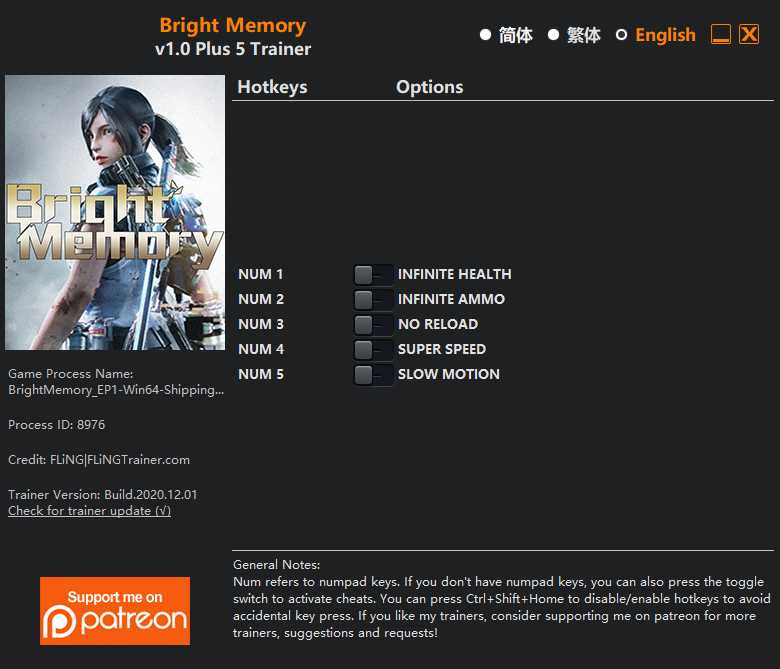 5 Options · Game Version: v1.0+ · Last Updated: 2020.12.01
Options
Num 1 – Infinite Health
Num 2 – Infinite Ammo
Num 3 – No Reload
Num 4 – Super Speed
Num 5 – Slow Motion
Updates
2020.12.01: Update for v1.0 game version.