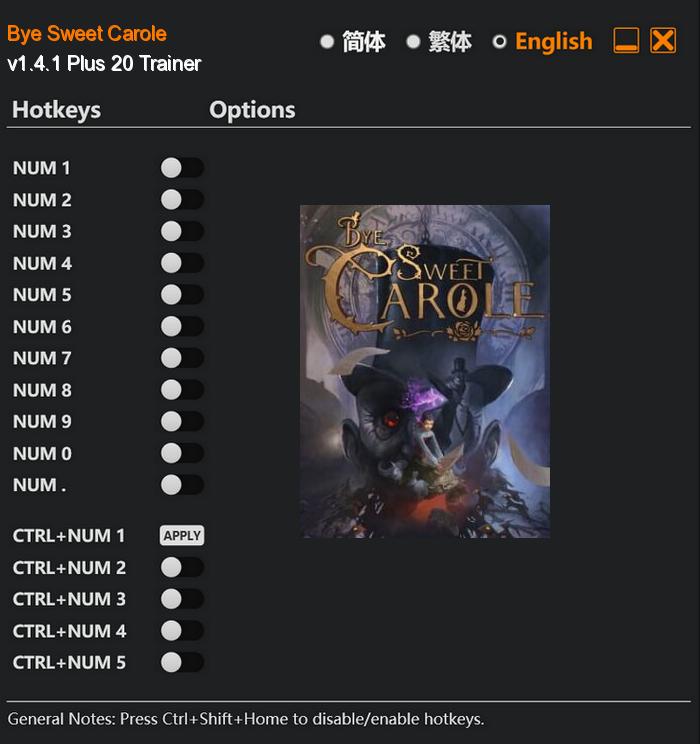 In Bye Sweet Carole, players are transported into an eerie and haunting world inspired by the visually stunning animation movies that have captivated audiences for decades. This gripping thriller game, developed by Chris Darril, the creator of the acclaimed Remothered series, promises a bone-chilling experience like no other.
Prepare for an emotionally charged and psychologically twisted journey as you take on the role of the lone hero, determined to free Corolla from its nightmarish captivity. Can you unravel the truth behind the rabbits and restore peace to this once idyllic realm, or will you become another victim of the horrors that lie within? In Bye Sweet Carole, the fate of Corolla rests in your hands.
Special Notes:
In order to use this trainer, you will need to downgrade your game to a previous game version.
Extract and copy Bye Sweet Carole.exe to your game's root folder and overwrite existing file (Back up original file if needed).
Download:
Medias: