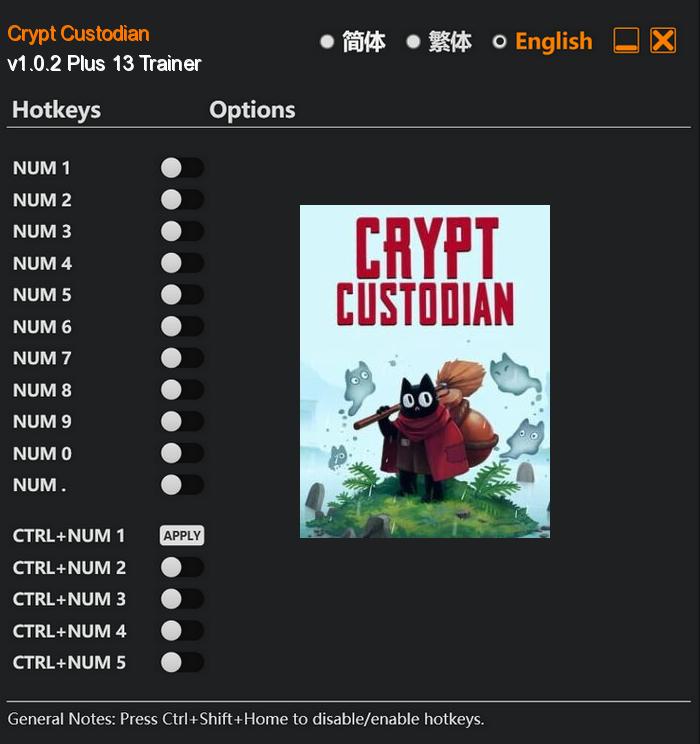 In Crypt Custodian, players are immersed in a captivating and whimsical world where death is just the beginning of a thrilling adventure. Prepare to embark on an unforgettable journey as Pluto, a mischievous yet endearing cat who finds himself in a peculiar predicament after shuffling off his mortal coil. Instead of enjoying the blissful paradise of the afterlife, Pluto is sentenced to an eternity as the afterworld's custodian.
Immersing players in a visually stunning world, Crypt Custodian showcases an art style that combines nostalgia with modern aesthetics. From the hauntingly beautiful landscapes to the quirky character designs, every pixel breathes life into this mystical realm. Ambient soundscapes and a captivating musical score further enhance the immersive experience, transporting players to a world that seemingly exists between the realms of the living and the dead.
Special Notes:
This trainer is based on Steam and Epic Store version. It can also work on Windows Store version, but it's not tested on Windows Store version, so I can't guarantee all options are compatible.
Download:
Medias: