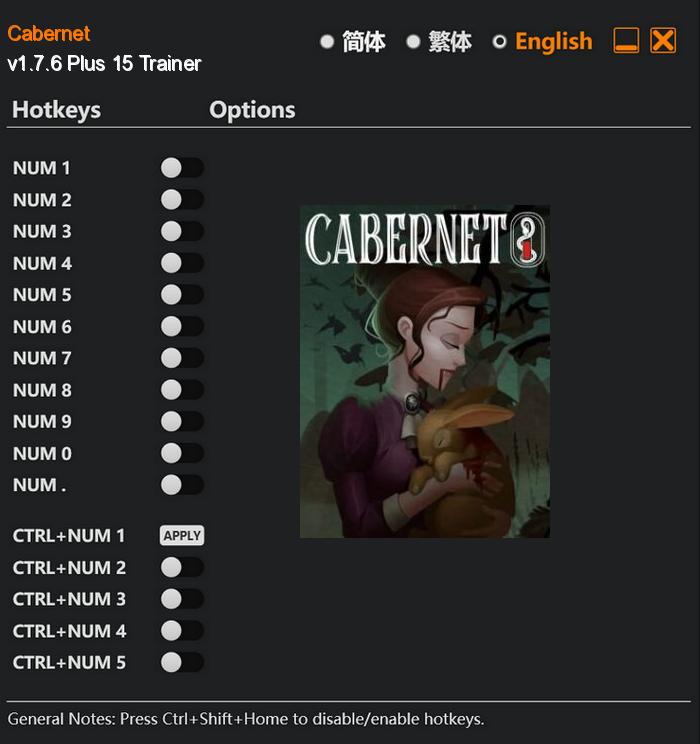 In Cabernet, players embark on an enthralling journey through the tumultuous world of 19th century Eastern Europe, where the balance between the living and the supernatural aristocracy is teetering on the brink of chaos. As Liza, a young vampire grappling with her humanity, players must navigate a web of deception, corruption, and moral dilemmas in order to survive and retain their sense of self.
With stunning hand-drawn visuals, a hauntingly beautiful soundtrack, and a captivating storyline that delves deep into the complexities of morality, Cabernet guarantees an unforgettable gaming experience. Can you resist the allure of the darkness that surrounds you? Will you retain your humanity, or will you sink further into the horror you have become? The choice is yours in Cabernet.
Special Notes:
This trainer is based on Steam and Epic Store version. It can also work on Windows Store version, but it's not tested on Windows Store version, so I can't guarantee all options are compatible.
Download:
Medias: