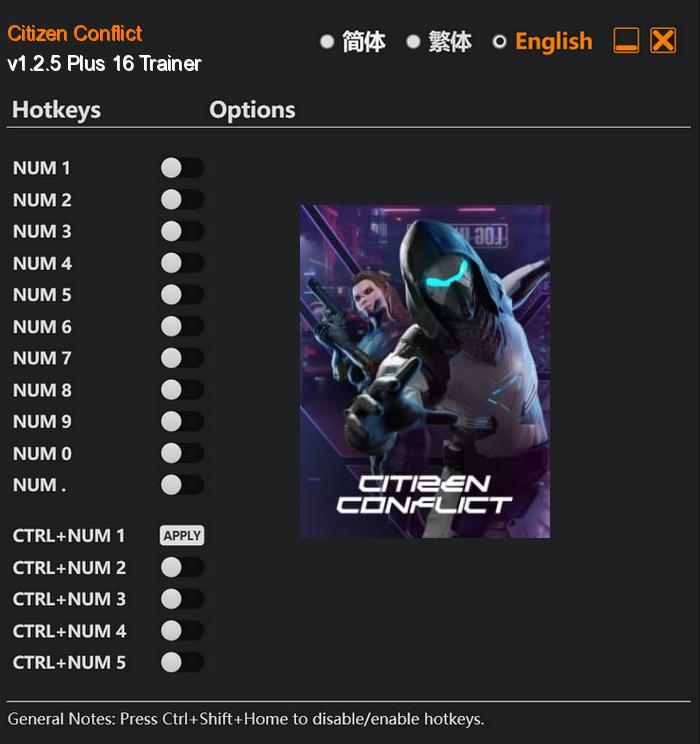 In this post-apocalyptic scenario, the Ether Islands became a lawless haven, a place where the rules of the new planetary government were virtually nonexistent. This is where Citizen Conflict takes place, offering players an immersive experience in the heart of this dystopian world.
Citizen Conflict's stunning visuals and immersive environments are made possible by the power of Unreal Engine 5. The game's industry veterans and pro e-sport players have meticulously crafted this AAA experience to deliver a highly competitive product for everyone to enjoy.
Special Notes:
In order to use this trainer, you will need to downgrade your game to a previous game version.
Extract and copy Citizen Conflict.exe to your game's root folder and overwrite existing file (Back up original file if needed).
Download:
Medias: