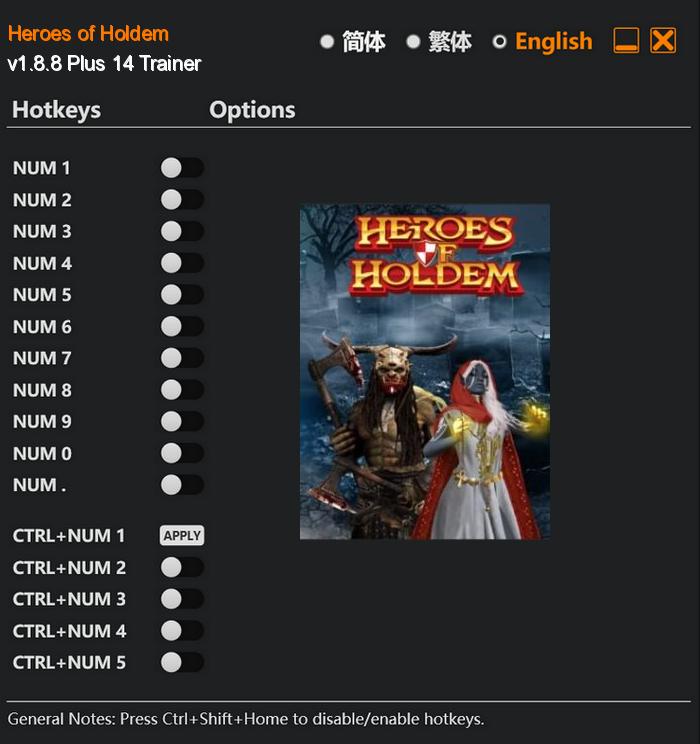 In Heroes of Holdem, players will find themselves embarking on a thrilling journey through a fantastical world, where the stakes are higher and the rewards are greater than ever before. As they step into the shoes of powerful heroes, they will not only rely on their poker skills but also on their strategic thinking and cunning to conquer their opponents.
As they progress through the game, players will have the opportunity to improve their heroes' abilities, acquire powerful equipment and spells, and unlock new magic cards that can turn the tide of any battle. With every victory, their legend will grow, and they will become more influential in the world of Holdem.
Special Notes:
In order to use this trainer, you will need to downgrade your game to a previous game version.
Extract and copy Heroes of Holdem.exe to your game's root folder and overwrite existing file (Back up original file if needed).
Download:
Medias: