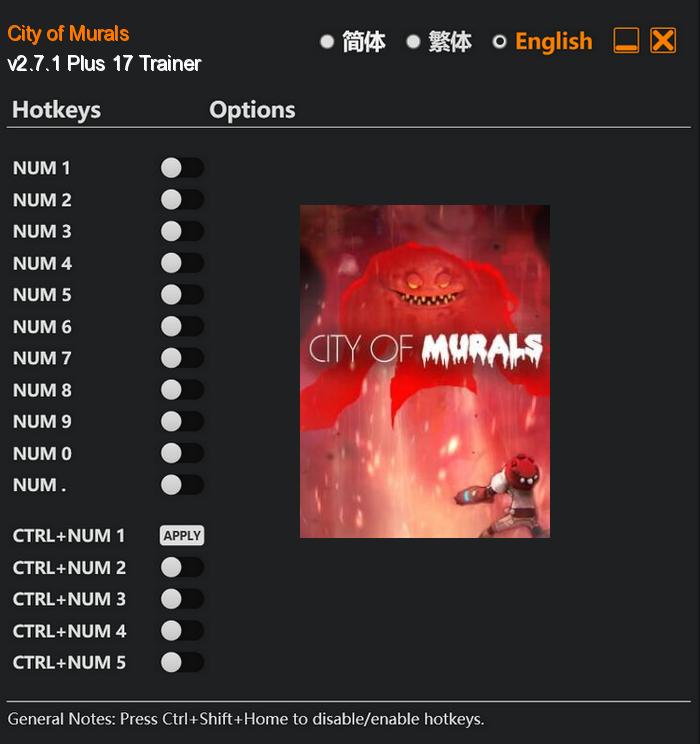 In the immersive world of City of Murals, players are invited to embark on an extraordinary adventure through a vibrant and visually captivating cityscape. Set in a universe where art comes to life, this action-platformer, rogue-lite game combines cuteness with a touch of grotesque, offering a unique and thrilling gameplay experience.
One of the standout features of City of Murals is its rogue-lite mechanics, providing endless replayability. Each playthrough generates a procedurally generated city, ensuring that no two experiences are ever the same. The objective of the game is to test players' survival skills, as the city's denizens are in a constant competition to see who can live the longest.
Special Notes:
This game uses EasyAntiCheat protection, in order to launch this game without EAC, please follow these instructions:
Start steam in offline mode.
Copy "Launcher.exe" to game directory.
Start game.
Download:
Medias: