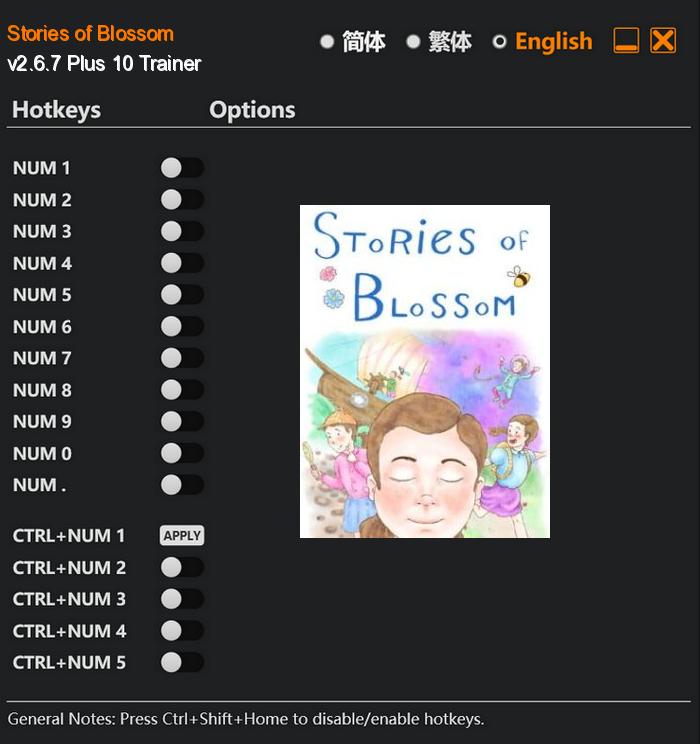 In Stories of Blossom, delve into a enchanting and vibrant universe, brimming with imagination and wonder. Through the eyes of a young girl, players will unlock the magic within their own hearts and embark on a series of heartwarming adventures. As you step into the shoes of the imaginative protagonist, prepare yourself for a journey that will reawaken your inner child and ignite a sense of awe and delight.
Throughout the game, players will encounter imaginative puzzles and engaging challenges that require creative problem-solving. From unraveling riddles to healing broken friendships, each task holds a valuable lesson—the power of resilience, the beauty of teamwork, and the importance of embracing one's own uniqueness. By overcoming these obstacles, you will not only progress in the game but also grow alongside your character, unlocking new abilities and enhancing your connection with the world around you.
Special Notes:
In order to use this trainer, you will need to downgrade your game to a previous game version.
Extract and copy Stories of Blossom.exe to your game's root folder and overwrite existing file (Back up original file if needed).
Download:
Medias: