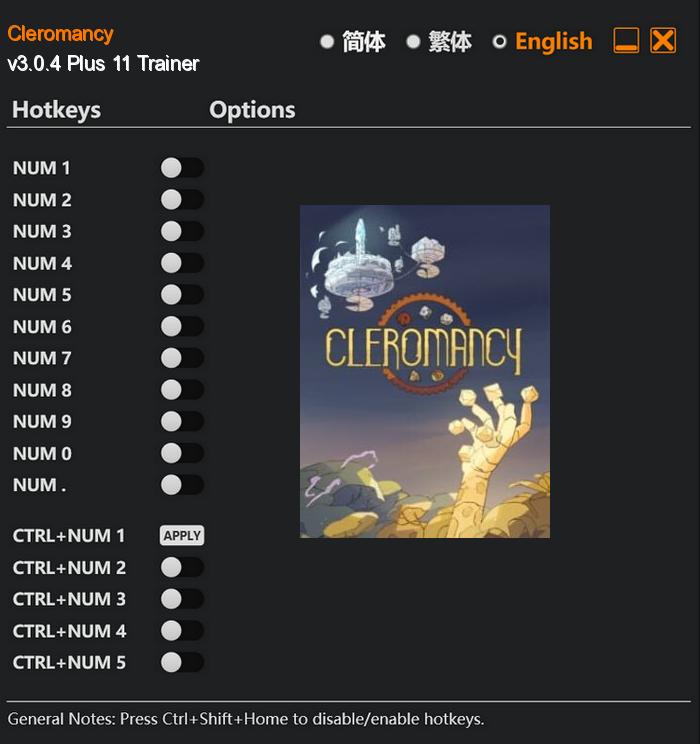 In the mystical realm of Cleromancy, fate hangs in the balance as battles are fought and won through the ancient art of dice casting. Drawn from the rich traditions of tabletop role-playing games, this captivating turn-based combat roguelite transports players to a world where destiny is decided by the roll of the dice.
The heart of the game lies in collecting and customizing your very own pouch of dice. Embrace the thrill of the hunt as you seek out rare and powerful dice, each crafted from unique materials, drenched in vibrant inks, and embossed with coveted special effects. Discover the secrets of the arcane as you unearth legendary dice, whispered to grant unimaginable power to their wielder. Will you unleash the fiery intensity of a Dragon's Breath die, or wield the chilling might of a Frostbite die?
Special Notes:
This trainer is based on Steam and Epic Store version. It can also work on Windows Store version, but it's not tested on Windows Store version, so I can't guarantee all options are compatible.
Download:
Medias: