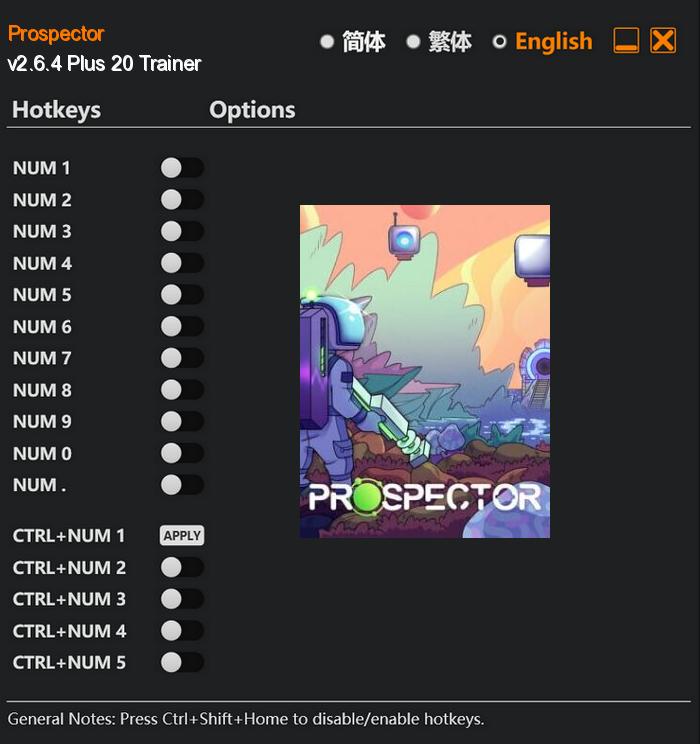 In Prospector, get ready to embark on a thrilling sci-fi adventure set in a vibrant and colorful world teeming with possibilities. As a fearless and resourceful prospector, you find yourself stranded on an alien planet after crash-landing your spacecraft. Now, it's up to you to harness your survival skills, adapt to this new environment, and uncover the secrets it holds.
As you navigate this foreign terrain, you'll encounter various challenges that test your resourcefulness. Build a shelter to protect yourself from the elements, craft tools and weapons to overcome predators and gather valuable resources, and establish a sustainable food supply to stave off hunger. With every passing day, hone your survival skills and become more proficient in adapting to the grueling demands of this alien world.
Special Notes:
This is a mod, not a regular trainer.
You must enable the mod named "FLiNG Trainer Mod" in Main Menu > Mod Manager in order to use the trainer/mod (If the mod didn't show up, try close and re-enter the Mod Manager).
You must use hotkeys to enable mod/cheat options during gameplay, activating cheats outside the game's window will not work.
Download:
Medias: