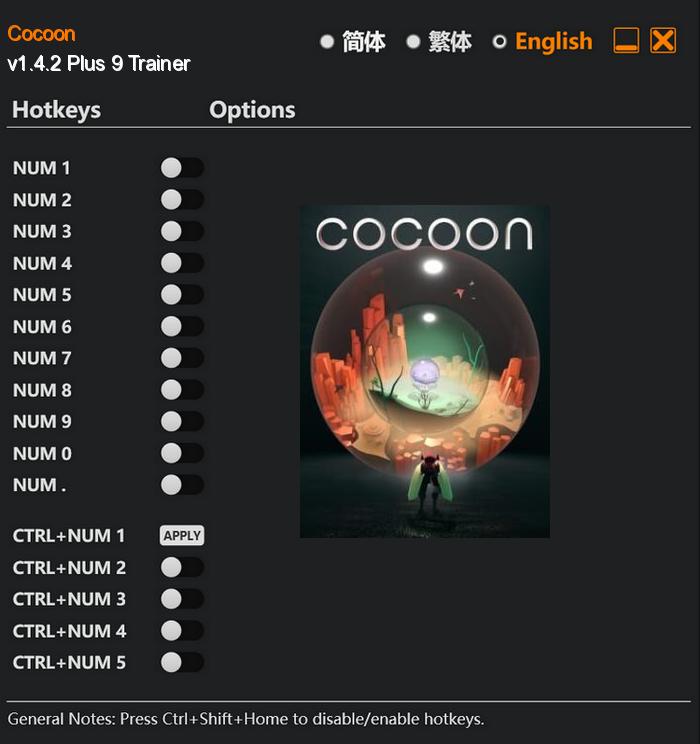 In the mesmerizing world of Cocoon, players embark on an extraordinary puzzle adventure that pushes the boundaries of their imagination. Set in a universe where each world exists within a vibrant and ethereal orb, you take on the role of a daring explorer with the ability to carry these orbs upon your back. The core mechanic of this game revolves around leaping between these magnificent orbs, allowing you to combine, manipulate, and rearrange them in order to solve intricate puzzles and unveil the secrets of a forgotten civilization.
Prepare to immerse yourself in a mesmerizing audiovisual experience, as Cocoon delivers stunning graphics and a captivating soundtrack that transports you to a world like no other. The intricate level design and cleverly crafted puzzles ensure that each step of your journey holds a new and exciting challenge, leaving you utterly engrossed and hungry for more.
Special Notes:
This is a mod, not a regular trainer.
You must enable the mod named "FLiNG Trainer Mod" in Main Menu > Mod Manager in order to use the trainer/mod (If the mod didn't show up, try close and re-enter the Mod Manager).
You must use hotkeys to enable mod/cheat options during gameplay, activating cheats outside the game's window will not work.
Download:
Medias: