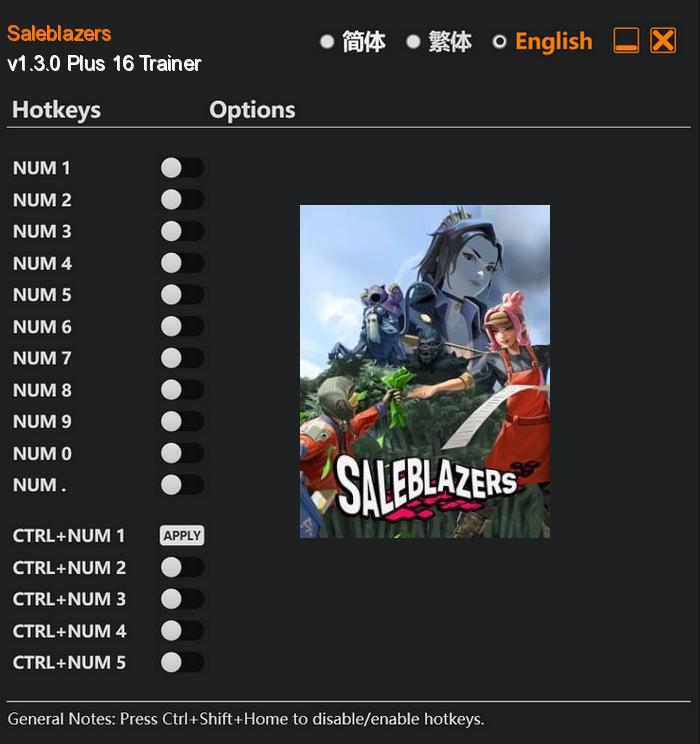 Design and manage a variety of shops, from quaint cafes to bustling armor emporiums. Hire and train staff, stock your shelves with the finest merchandise, and attract customers from all walks of life. As you expand your shopping district, you'll encounter unique challenges and rival shopkeepers who will stop at nothing to sabotage your success.
But surviving in the unforgiving island environment is no easy task. You'll need to gather resources, craft weapons and armor, and fend off dangerous creatures that roam the wild. Explore mysterious dungeons filled with valuable loot, and uncover the island's dark secrets as you strive to become the ultimate Saleblazer.
Special Notes:
This is a mod, not a regular trainer.
You must enable the mod named "FLiNG Trainer Mod" in Main Menu > Mod Manager in order to use the trainer/mod (If the mod didn't show up, try close and re-enter the Mod Manager).
You must use hotkeys to enable mod/cheat options during gameplay, activating cheats outside the game's window will not work.
Download:
Medias: