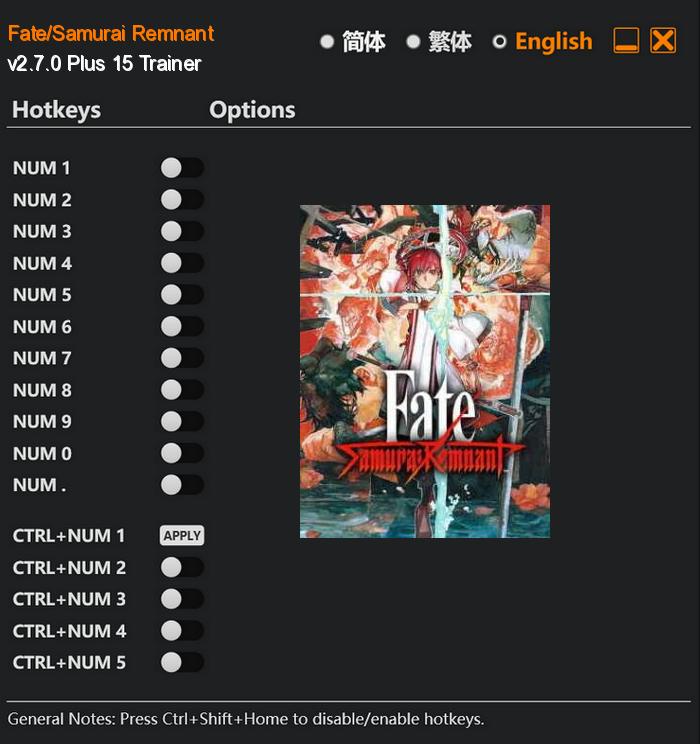 Fate/Samurai Remnant takes players on an epic journey to the 4th year of the Keian Era during the Edo Period, a time of great peace and serenity. However, unbeknownst to the common folk, a dark and dangerous battle is about to shake the very foundations of this tranquil era.
As the fate of the Holy Grail War hangs in the balance, players must navigate the complex web of alliances, rivalries, and shifting loyalties, making difficult choices along the way that will determine the outcome of the conflict. Experience the thrill of a life-and-death battle for power, honor, and the ultimate prize in this intense and immersive action-adventure game, Fate/Samurai Remnant.
Special Notes:
This is a mod, not a regular trainer.
You must enable the mod named "FLiNG Trainer Mod" in Main Menu > Mod Manager in order to use the trainer/mod (If the mod didn't show up, try close and re-enter the Mod Manager).
You must use hotkeys to enable mod/cheat options during gameplay, activating cheats outside the game's window will not work.
Download:
Medias: