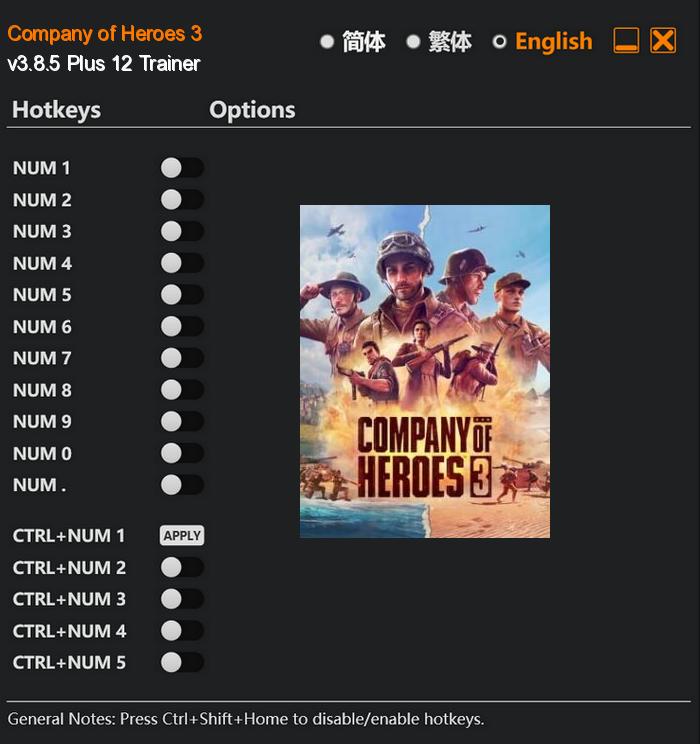 Company of Heroes 3 is an epic and immersive video game that brings the legendary strategy franchise to new heights. This ultimate package of action, tactics, and strategy will challenge players to take charge and lead their forces to victory on the battlefield. Whether you prefer the intensity of real-time battle or the broader scope of commanding as a General in the overall campaign, every decision you make will have a significant impact on the outcome.
Experience the rich and immersive gameplay at your own pace across campaign and skirmish modes, where you can explore the untold stories of a stunning Mediterranean theatre. The game's next-generation destructible environments will bring the battlefield to life and immerse players in intense and realistic combat scenarios. Powered by Relic's proprietary Essence Engine, the graphics and sound design of Company of Heroes 3 are top-notch, delivering a truly immersive and cinematic gaming experience.
Special Notes:
This game uses BattlEye anticheat, you need to run the game without anticheat in order to use trainer.
Download:
Medias: