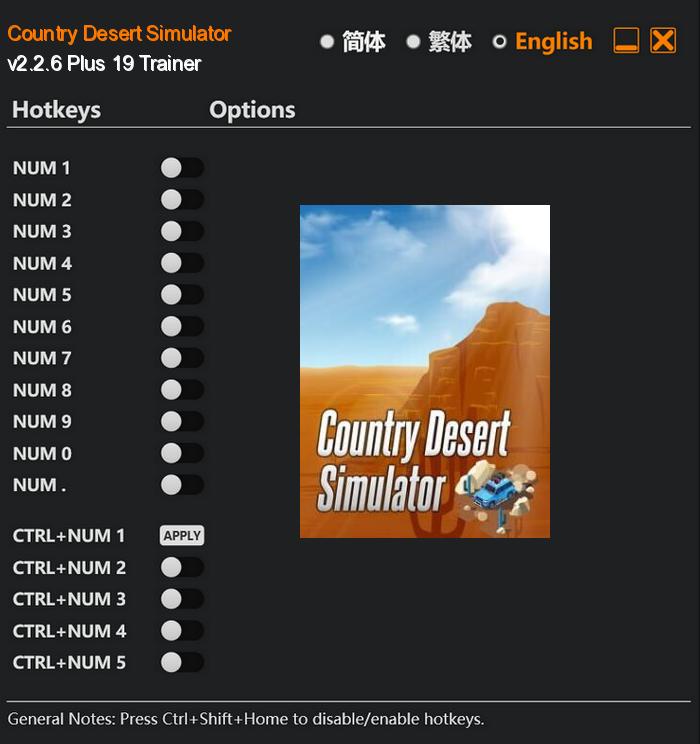 Country Desert Simulator is an immersive video game that takes players on a thrilling adventure in the heart of a rugged and untamed desert landscape. Developed by BZNL-Studios, this game is part of the Secrets of Adventure series, offering players a chance to experience the wild and unpredictable side of nature.
The stunning graphics and highly-realistic sound effects transport players to the vast expanses of the country desert. Every detail, from the swaying palm trees to the shimmering sand dunes, is meticulously designed to create an immersive gaming experience.
Special Notes:
In order to use this trainer, you will need to downgrade your game to a previous game version.
Extract and copy Country Desert Simulator.exe to your game's root folder and overwrite existing file (Back up original file if needed).
Download:
Medias: