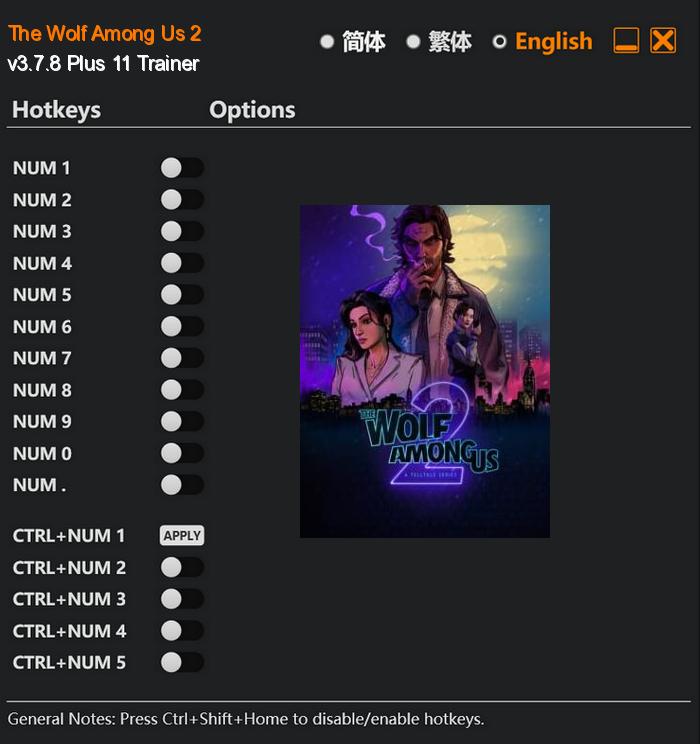 In The Wolf Among Us 2, players will once again step into the shoes of Bigby Wolf, the sheriff of Fabletown, a community hidden within modern-day New York City, inhabited by characters from classic fairy tales and folklore. Set six months after the events of the first game, this highly anticipated sequel plunges players into a thrilling new story filled with dark twists and gritty mysteries.
The game's episodic format allows players to shape the story through their choices and actions, as they investigate crimes, interrogate suspects, and make life or death decisions that will have far-reaching consequences. The Wolf Among Us 2 excels in its captivating storytelling, immersing players in a richly detailed and atmospheric world, where each decision could spell the difference between justice and chaos.
Special Notes:
This is a mod, not a regular trainer.
You must enable the mod named "FLiNG Trainer Mod" in Main Menu > Mod Manager in order to use the trainer/mod (If the mod didn't show up, try close and re-enter the Mod Manager).
You must use hotkeys to enable mod/cheat options during gameplay, activating cheats outside the game's window will not work.
Download:
Medias: