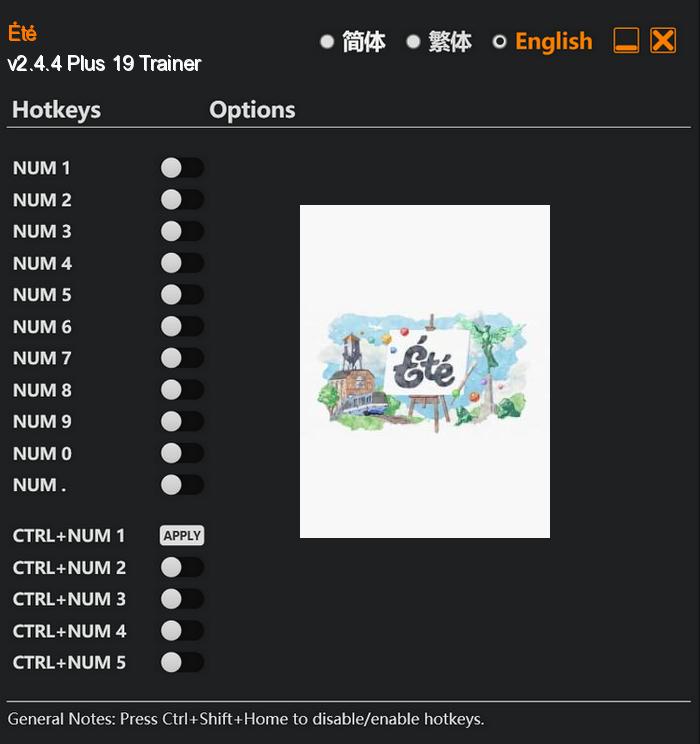 Été is a mesmerizing and thought-provoking video game that invites players to embark on a unique artistic journey. Set in a breathtakingly beautiful world, the game follows the lives of two protagonists: Marianne, an ambitious young filmmaker, and Théo, a charming musician. Together, they delve into the depths of their memories to construct a vibrant canvas of emotions and experiences.
What sets Été apart is its innovative use of memory as a navigating tool. Players will be faced with different puzzles and challenges that can only be solved through careful recollection of past events and interactions. This creates a deeply immersive experience as players dive into the characters' memories and uncover hidden layers of their lives.
Special Notes:
This is a mod, not a regular trainer.
You must enable the mod named "FLiNG Trainer Mod" in Main Menu > Mod Manager in order to use the trainer/mod (If the mod didn't show up, try close and re-enter the Mod Manager).
You must use hotkeys to enable mod/cheat options during gameplay, activating cheats outside the game's window will not work.
Download:
Medias: