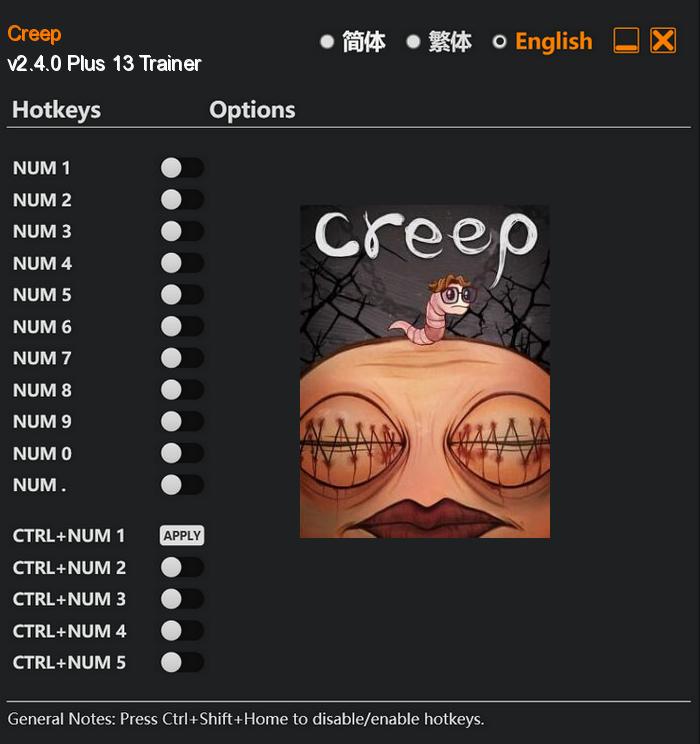 In the enthralling and immersive journey that is "Creep," players are transported into a deeply introspective and hauntingly imaginative world. This experimental dark platform game delves into the inner realm of a tormented individual, unveiling a realm known as the worm world. As the protagonist, you take control of the enigmatic worm form of this man, unravelling the chilling secrets behind the existence of this surreal dimension, and experiencing what it truly means to reside within its twisted confines.
The enigmatic worm world acts as a physical manifestation of the protagonist's troubled psyche, serving as a richly atmospheric backdrop for the exploration of his psyche. As you traverse through the treacherous landscapes and navigate the sinister obstacles that obstruct your path, profound insights and revelations emerge, revealing the deep-seated struggles that plague this tormented soul.
Special Notes:
This trainer requires MOD "Performance Booster and Plugin Extender" to bypass crc memory check/anti tamper in the game.
Download:
Medias: