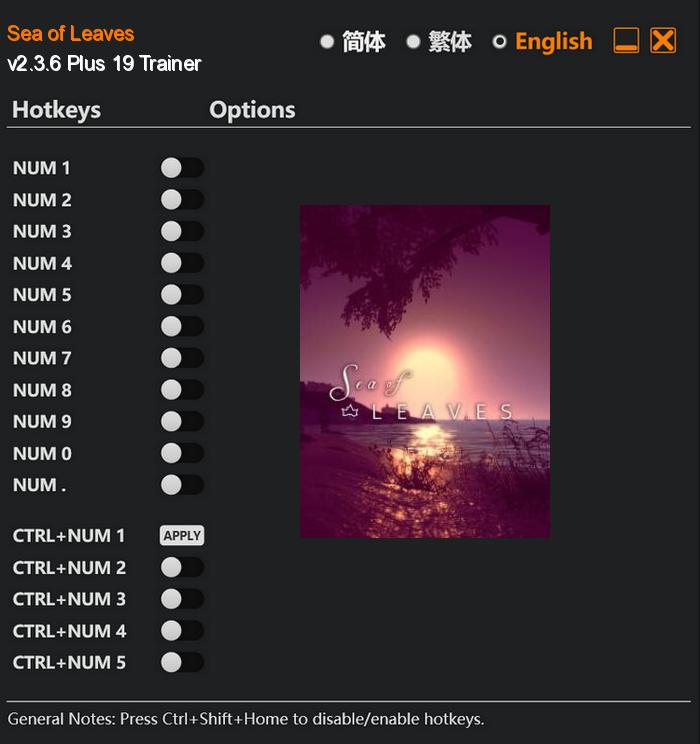 In the mesmerizing and captivating video game Sea of Leaves, players delve into a deep and introspective journey that explores the complex emotions and experiences of a young girl who fled her hometown and the mysteries that awaited her return. This thought-provoking tale follows the footsteps of a protagonist who seeks answers to the questions that have haunted her for so long.
Sea of Leaves encourages players to engage in a contemplative exploration of the human psyche, delving into the depths of the main character's mind and unraveling the web of emotions woven throughout her personal story. By carefully observing the shifting hues of the leaves, deciphering the enigmatic symbols etched upon ancient tree trunks, and interpreting the subtle whispers carried by the wind, players gradually uncover the profound truths concealed within the world.
Special Notes:
This game uses EasyAntiCheat protection, in order to launch this game without EAC, please follow these instructions:
Start steam in offline mode.
Copy "Launcher.exe" to game directory.
Start game.
Download:
Medias: