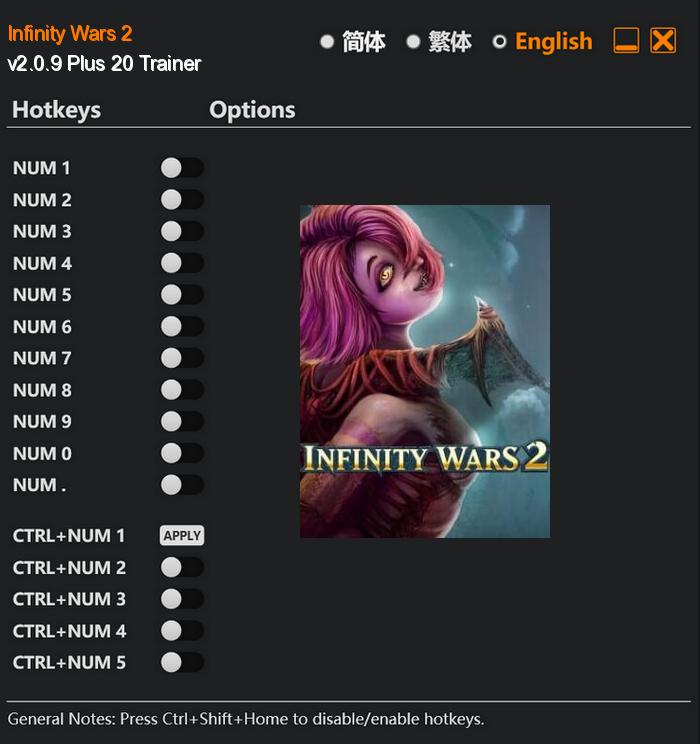 In Infinity Wars 2, players embark on an epic and immersive journey into the heart of a richly crafted, intricate universe. As a simultaneous turn-based strategy card game, it builds upon the foundation laid by its predecessor, the beloved Infinity Wars, and takes it to new heights with refurbished systems and a stronger codebase, ensuring the best possible gaming experience for both newcomers and veterans alike.
For those seeking even more challenge and excitement, Infinity Wars 2 features a thriving competitive multiplayer mode. Test your skills against other players from around the world in intense, skill-based matches. Rise through the ranks, earn prestigious rewards, and prove yourself as the ultimate champion of Infinity Wars.
Special Notes:
This is a mod, not a regular trainer.
You must enable the mod named "FLiNG Trainer Mod" in Main Menu > Mod Manager in order to use the trainer/mod (If the mod didn't show up, try close and re-enter the Mod Manager).
You must use hotkeys to enable mod/cheat options during gameplay, activating cheats outside the game's window will not work.
Download:
Medias: