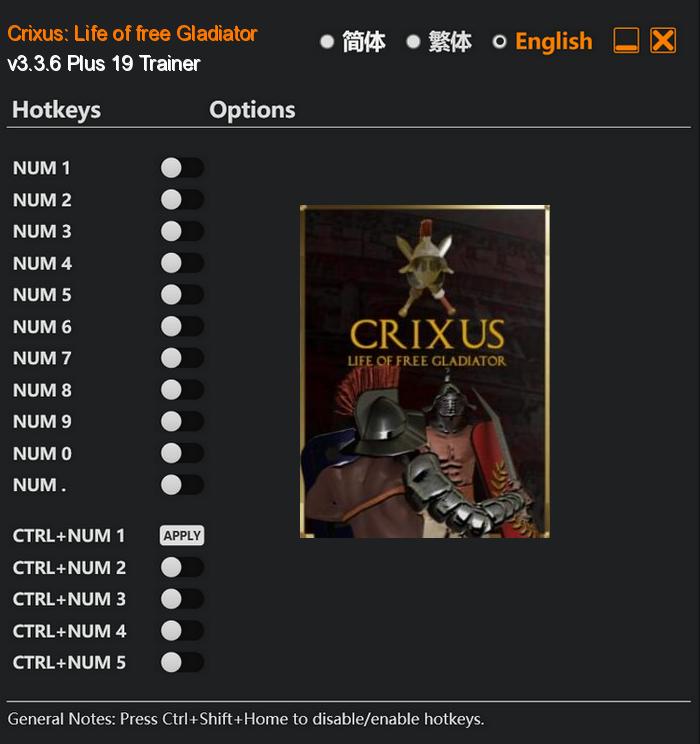 Crixus: Life of a Free Gladiator is an immersive and action-packed video game that takes players back to the ancient Roman era. As the protagonist, you are not only a skilled gladiator but also the manager of a prestigious ludus. It is your responsibility to train, equip, and strategize for your gladiators in order to ensure their success in the arena.
As you progress in the game, you will unlock special abilities and upgrades for your gladiators, enhancing their skills and making them even more formidable opponents. You will have the opportunity to personally enter the arena and fight against other gladiators as the player character, showcasing your own combat expertise and testing your strategic prowess.
Special Notes:
In order to use this trainer, you will need to downgrade your game to a previous game version.
Extract and copy Crixus: Life of free Gladiator.exe to your game's root folder and overwrite existing file (Back up original file if needed).
Download:
Medias: