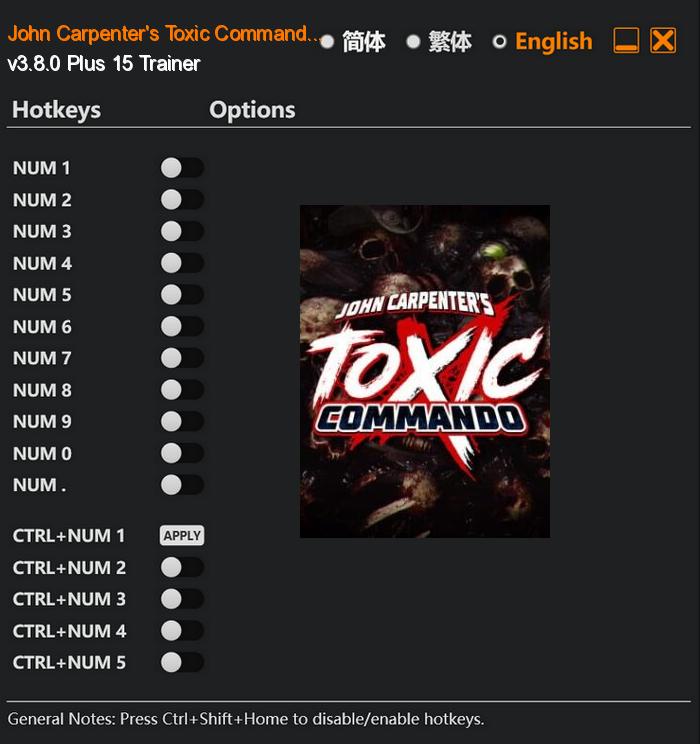 In John Carpenter's Toxic Commando, players are thrust into a post-apocalyptic world where the Earth's core has unleashed a devastating force known as the Sludge God. As one of the elite Toxic Commandos, players must band together with friends to stop the spreading chaos and return the Sludge God and its horde of unearthly creatures back to the underworld.
The game offers a thrilling cooperative experience, allowing players to team up with friends or join forces online to tackle the horrors that await. Each player can choose a unique class that suits their preferred playstyle, such as the agile and deadly Assassin, the heavy-hitting Demolitionist, the versatile Sharpshooter, or the supportive Medic. With a diverse range of abilities and skills, each class brings something unique to the team dynamic.
Special Notes:
This trainer is based on Steam and Epic Store version. It can also work on Windows Store version, but it's not tested on Windows Store version, so I can't guarantee all options are compatible.
Download:
Medias: