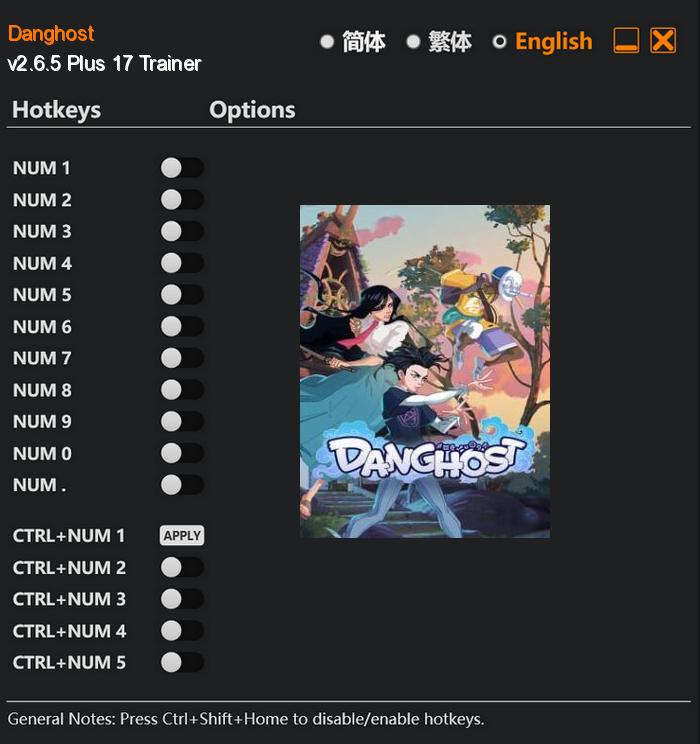 Danghost is an electrifying and action-packed arcade puzzle game that pushes the boundaries of traditional ghost-busting games. Drawing inspiration from intense fighting games, players take on the role of a skilled exorcist tasked with capturing mischievous and elusive ghosts. Armed with a trusty vacuum cleaner, you must master the art of combo moves, unleash special spells, and outwit your opponents to clear each stage.
However, it's in the local multiplayer mode that Danghost truly shines. Gather your friends for a night of competitive ghost-busting mayhem as you go head-to-head in intense battles. With a variety of unique spells and power-ups at your disposal, players can strategize, outmaneuver, and surprise their opponents with devastating combos and clever tactics. Engage in thrilling matches that will leave you on the edge of your seat as you battle it out to become the ultimate exorcist.
Special Notes:
This trainer requires MOD "Performance Booster and Plugin Extender" to bypass crc memory check/anti tamper in the game.
Download:
Medias: