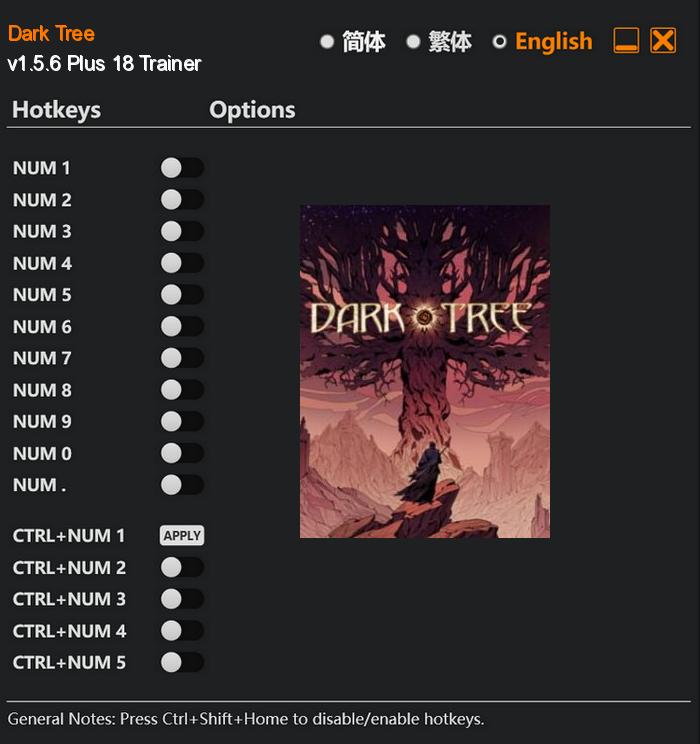 Dark Tree is an epic action-adventure video game set in a dystopian world where virtue has become a forgotten concept. In this desolate landscape, a foreboding change is on the horizon. Plagued by haunting and mysterious omen-dreams, six unlikely heroes are compelled to embark on a perilous journey to the far-off kingdom of Hevalos.
Dark Tree is a thrilling and challenging adventure, offering a deep and engaging gameplay experience. With its mix of intense combat, mind-bending puzzles, and an intricate storyline, players will find themselves drawn into a world where hope flickers amidst the encroaching shadows. Will you have what it takes to face the machinations of fate and unveil the truth behind the Dark Tree? The fate of the world rests in your hands.
Special Notes:
This trainer is based on Steam and Epic Store version. It can also work on Windows Store version, but it's not tested on Windows Store version, so I can't guarantee all options are compatible.
Download:
Medias: