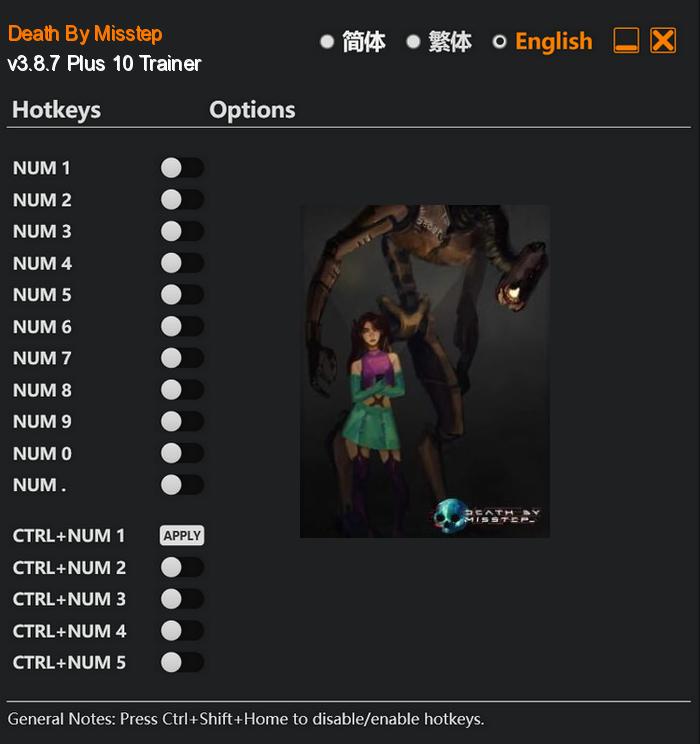 Death By Misstep takes players on a thrilling and heart-pounding journey as they navigate through a party cruise turned into a nightmarish battleground. In this first-person action-adventure game, players are challenged to survive a horrifying onslaught of deadly robots, while utilizing their rhythm and stealth skills to evade detection and escape certain doom.
As players progress deeper into the nightmare-infested vessel, they uncover fragments of a dark conspiracy that led to the robotic rampage. Through exploration and careful observation, players gradually piece together the sinister puzzle, unravelling the twisted motives behind the massacre. Alongside the main storyline, players can also unlock additional side quests and secret areas, further immersing themselves in the game's rich lore.
Special Notes:
In order to use this trainer, you will need to downgrade your game to a previous game version.
Extract and copy Death By Misstep.exe to your game's root folder and overwrite existing file (Back up original file if needed).
Download:
Medias: