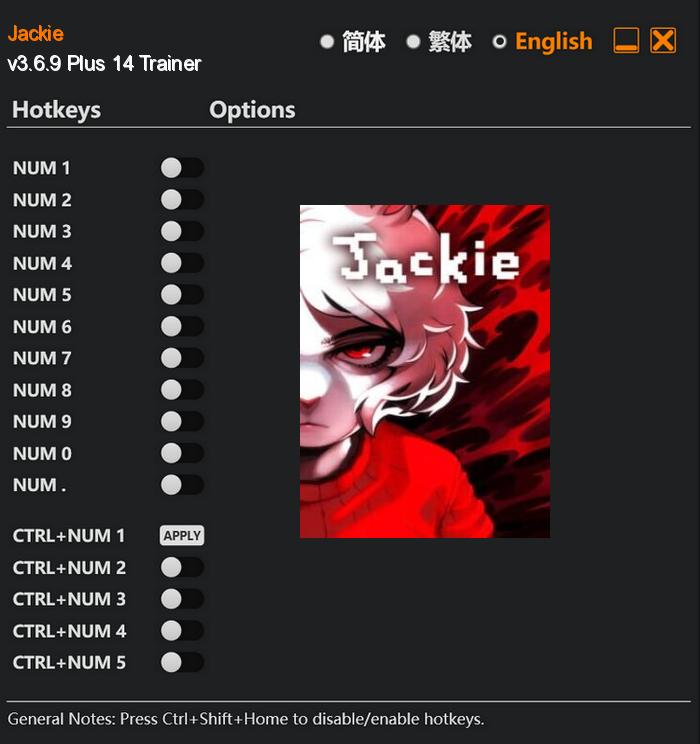 In the enchanting video game adventure called "Jackie," players assume the role of a curious and endearing character named Jackie, who just so happens to be a lost rabbit. As the game unfolds, Jackie finds herself unexpectedly embarking on a mesmerizing journey into a perplexing world, where mysterious sights and bewildering landscapes await at every turn.
Drawing inspiration from various genres, "Jackie" presents a captivating fusion of platforming, puzzle-solving, and exploration in a visually stunning environment. Players will navigate treacherous terrains, encountering peculiar creatures and ethereal beings along the way. Leveraging Jackie's remarkable abilities, such as her agile movements and heightened senses, players must overcome obstacles, dodge hazards, and solve mind-bending puzzles to progress through the game's enthralling storyline.
Special Notes:
In order to use this trainer, you will need to downgrade your game to a previous game version.
Extract and copy Jackie.exe to your game's root folder and overwrite existing file (Back up original file if needed).
Download:
Medias: