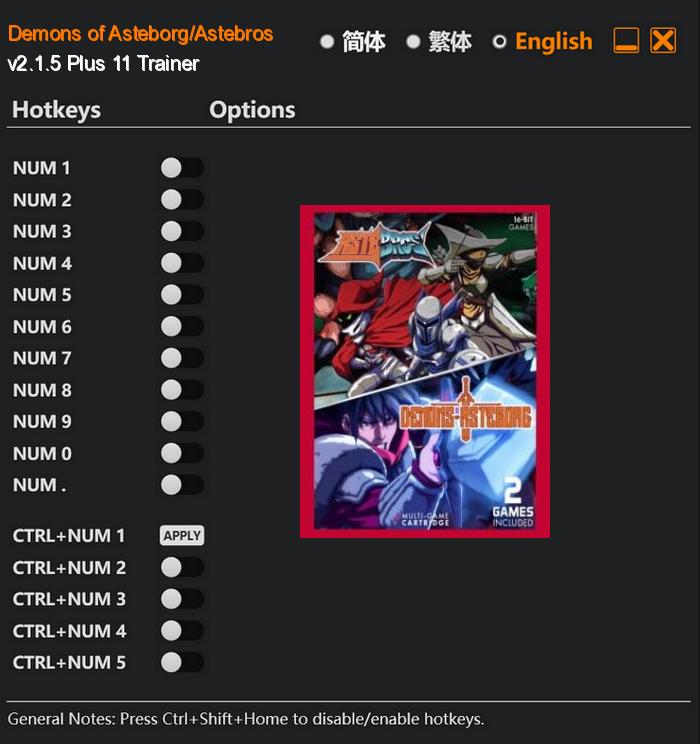 Demons of Asteborg/Astebros is an epic video game bundle that guarantees nostalgic bliss for all retro gaming enthusiasts. Experience the mesmerizing world of Asteborg through two captivating 16-bit games, each offering a unique and thrilling adventure.
In Demons of Asteborg, prepare yourself for an intense battle against an onslaught of demonic forces that threaten to consume the land. As a fearless warrior, it's up to you to push back the boundaries of darkness and restore peace to Asteborg. Armed with your trusty sword and an array of powerful abilities, engage in heart-pounding combat sequences that will test your skills and strategic thinking. Explore a beautifully pixelated landscape filled with treacherous dungeons, formidable bosses, and awe-inspiring environments. Unravel the secrets of Asteborg as you progress, uncovering ancient prophecies and embarking on a heroic journey that will determine the fate of the realm.
Special Notes:
This trainer is based on Steam and Epic Store version. It can also work on Windows Store version, but it's not tested on Windows Store version, so I can't guarantee all options are compatible.
Download:
Medias: