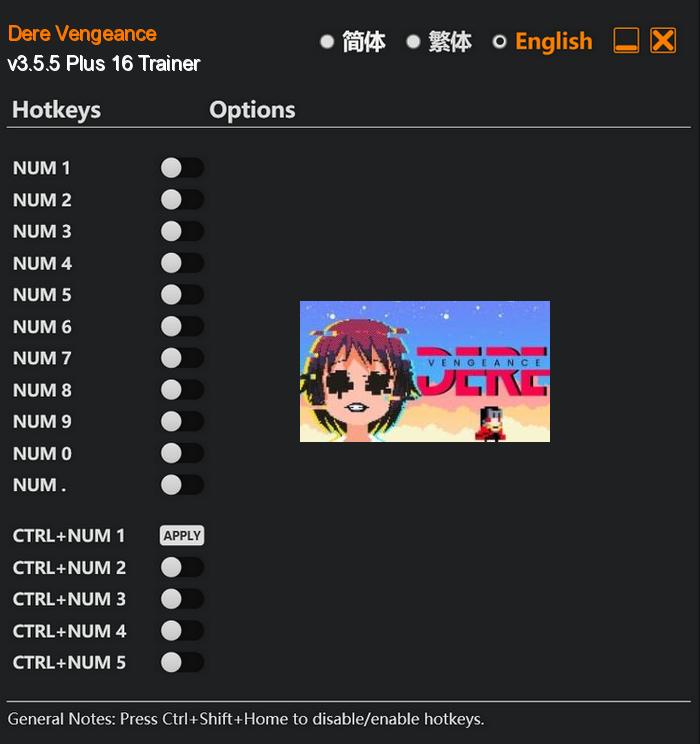 Dere Vengeance is a mind-bending and deeply immersive video game that pushes the boundaries of the platformer genre. With its fourth-wall-breaking elements, eerie atmosphere, and meticulously crafted pixel art, players will find themselves questioning their own reality as they navigate through a world filled with paranormal encounters, impossible glitches, and psychological horror.
The game's hauntingly atmospheric soundtrack sets the tone for a truly chilling experience, while the nostalgic side-scrolling gameplay pays homage to classic games that are hard to put down. Players will rely on the guidance of A.I.D.E. and a morally upright "Dev" character, who will be there every step of the way to assist and add an eerie charm to the surreal journey.
Special Notes:
In order to use this trainer, you will need to downgrade your game to a previous game version.
Extract and copy Dere Vengeance.exe to your game's root folder and overwrite existing file (Back up original file if needed).
Download:
Medias: