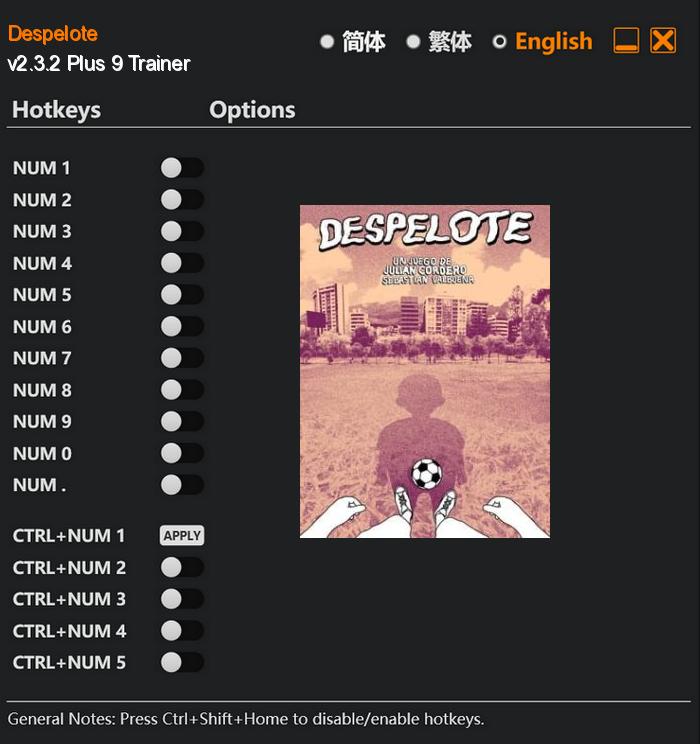 Despelote is a captivating video game that immerses players in the world of soccer, exploring the universal language it speaks and the impact it has on people's lives. Set in the vibrant street parks of Quito, Ecuador, the game features stunning hand-drawn characters and a unique world that truly brings the essence of the sport to life.
The game seamlessly blends gameplay mechanics with storytelling, providing players with a captivating and emotionally rich experience. As players navigate through the different phases of their lives, they face challenges that require both soccer skills and thoughtful decision-making. The choices players make not only shape their own stories but also affect the lives of the characters they meet along the way.
Special Notes:
This game uses EasyAntiCheat protection, in order to launch this game without EAC, please follow these instructions:
Start steam in offline mode.
Copy "Launcher.exe" to game directory.
Start game.
Download:
Medias: