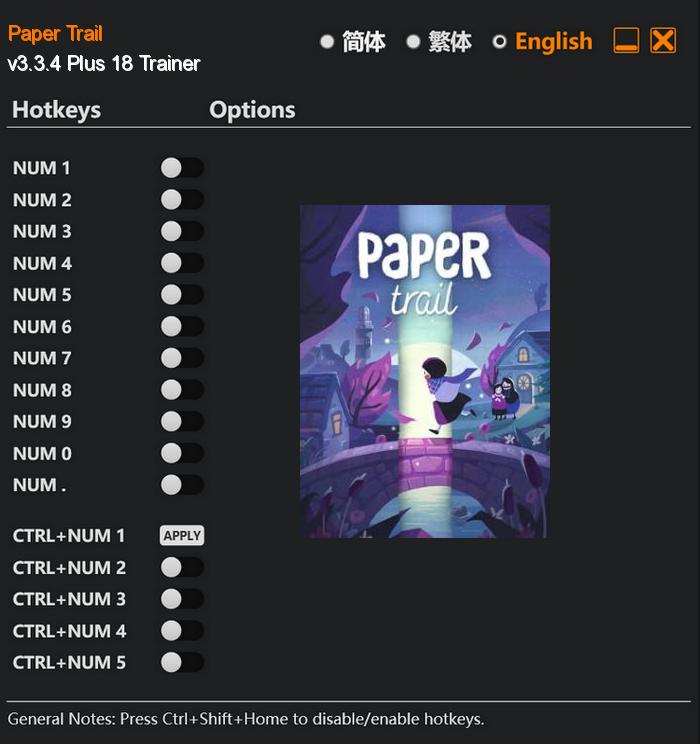 Paper Trail is a captivating video game that will immerse players in a world of charming paper landscapes and intricate puzzles. As the player embarks on a captivating journey, they will be transported into a whimsical universe where the screen itself becomes an interactive canvas. The unique gameplay mechanic allows players to fold corners and edges of the screen, revealing hidden pathways and unlocking new areas to explore.
In addition to its captivating gameplay and heartwarming soundtrack, Paper Trail boasts stunning visuals that bring the paper-themed world to life. Every detail, from the texture of the paper to the delicate folds, is meticulously crafted, immersing players in a visually stunning and interactive experience.
Special Notes:
This trainer is based on Steam and Epic Store version. It can also work on Windows Store version, but it's not tested on Windows Store version, so I can't guarantee all options are compatible.
Download:
Medias: