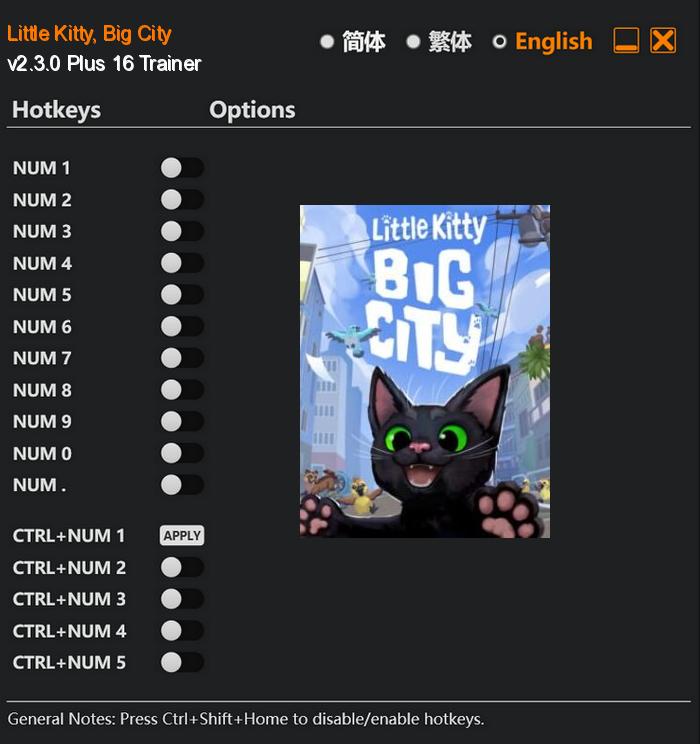 In the captivating video game of "Little Kitty, Big City," players step into the paws of an irresistibly adorable and mischievous little kitty with an insatiable curiosity and a larger-than-life personality. After finding themselves separated from their home, players embark on an extraordinary adventure through the bustling complexities of a vibrant and bustling metropolis.
As you navigate through the beautifully animated cityscape, you'll encounter a myriad of interactive environments, each bursting with hidden secrets and delightful surprises. Whether it's exploring the cozy nooks of a charming café, leaping across rooftops bathed in the glow of the setting sun, or sneaking through the enchanting narrow alleys of a whimsical marketplace, every inch of the city is teeming with life and wonder.
Special Notes:
This trainer is based on Steam and Epic Store version. It can also work on Windows Store version, but it's not tested on Windows Store version, so I can't guarantee all options are compatible.
Download:
Medias: