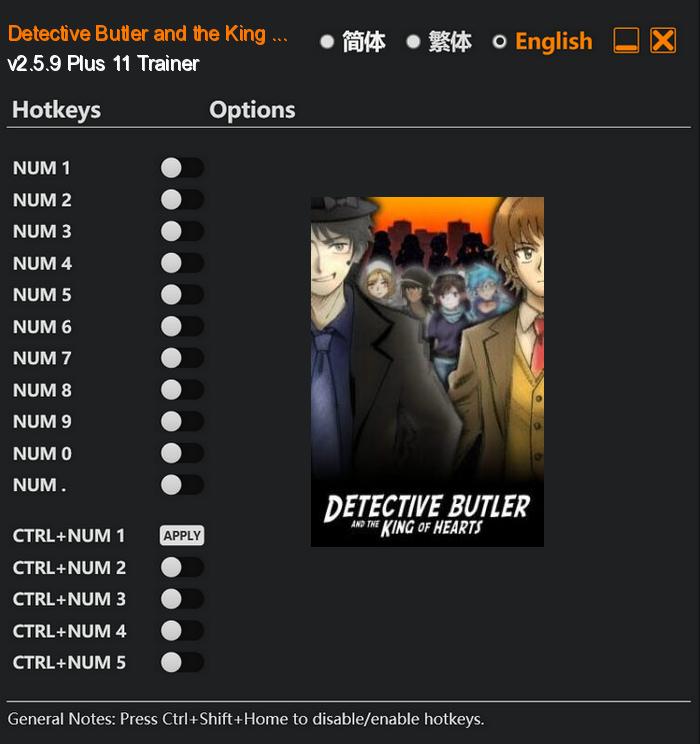 In the thrilling and mysterious game, "Detective Butler and the King of Hearts," players dive into the captivating world of the renowned Detective Butler and his faithful sidekick, Gilligan. Set within the confines of a prestigious university, the members of the esteemed Detection Club suddenly find themselves embroiled in a twisted web of murders that send shockwaves through the campus.
The gripping narrative unfolds against a backdrop of atmospheric and immersive environments, meticulously designed to mirror the distinctiveness of each suspect, scene, and clue. From the hallowed halls of academia to the dimly lit streets of the surrounding town, players will explore a world imbued with an air of suspense and tension that keeps them on the edge of their seats.
Special Notes:
This game uses EasyAntiCheat protection, in order to launch this game without EAC, please follow these instructions:
Start steam in offline mode.
Copy "Launcher.exe" to game directory.
Start game.
Download:
Medias: