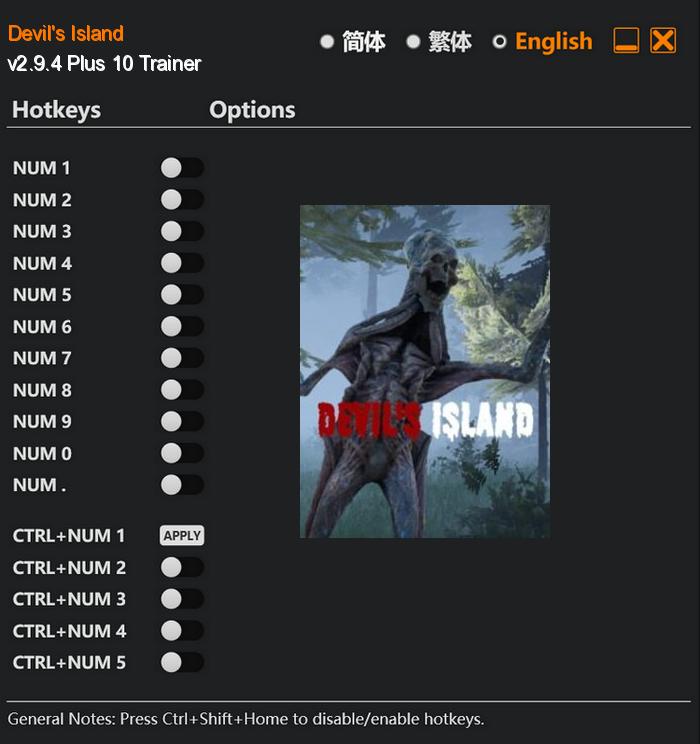 Devil's Island is an immersive and captivating RPG game that thrusts you into a world of fantasy and adventure. Set in an exotic and mysterious island located in the heart of the vast ocean, this untamed land remains unconquered by any empire. As you navigate through this unexplored realm, you'll uncover a rich and mesmerizing storyline that will keep you engrossed throughout your journey.
Prepare to encounter a diverse array of adversaries on Devil's Island. From noble knights who have fought to maintain their honor amidst the chaos, to the relentless zombies and skeletons that roam the desolate corners, and even the unexpected presence of mighty dinosaurs, every encounter will pose a unique challenge. Adapt and strategize to overcome these fierce opponents and emerge victorious.
Special Notes:
This is a mod, not a regular trainer.
You must enable the mod named "FLiNG Trainer Mod" in Main Menu > Mod Manager in order to use the trainer/mod (If the mod didn't show up, try close and re-enter the Mod Manager).
You must use hotkeys to enable mod/cheat options during gameplay, activating cheats outside the game's window will not work.
Download:
Medias: