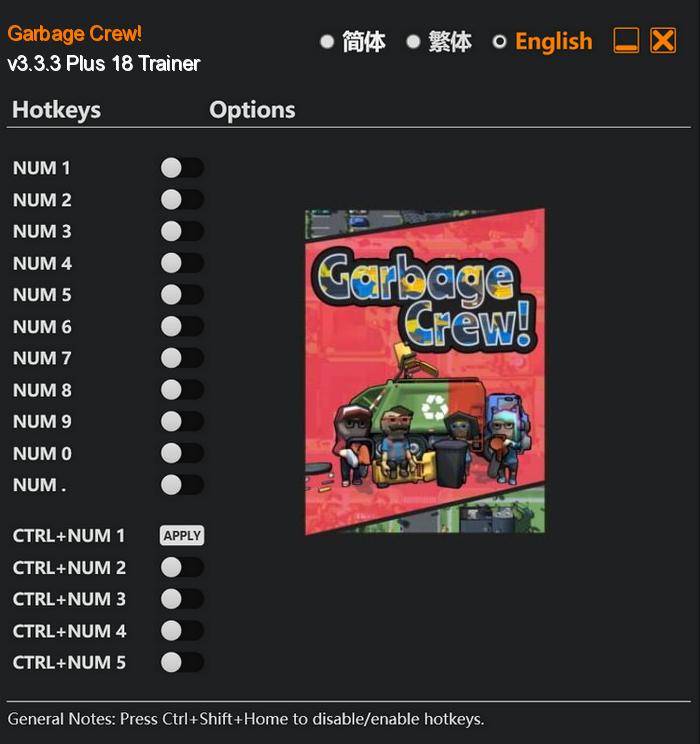 In Garbage Crew!, chaos reigns supreme as you and your team of friends embark on a wild adventure as part of a garbage crew. With up to four players, you'll join forces with an irate garbage truck driver to tackle the never-ending job of emptying garbage cans and containers.
With each level presenting a unique combination of garbage collecting, firefighting, and forestry work, you'll be pushed to multitask like never before. Coordinate with your fellow crew members, assign tasks, and devise efficient strategies to tackle the chaos head-on. Teamwork and communication are key to success as you strive to complete your tasks while avoiding the wrath of your impatient driver and meeting strict deadlines.
Special Notes:
This trainer requires MOD "Performance Booster and Plugin Extender" to bypass crc memory check/anti tamper in the game.
Download:
Medias: