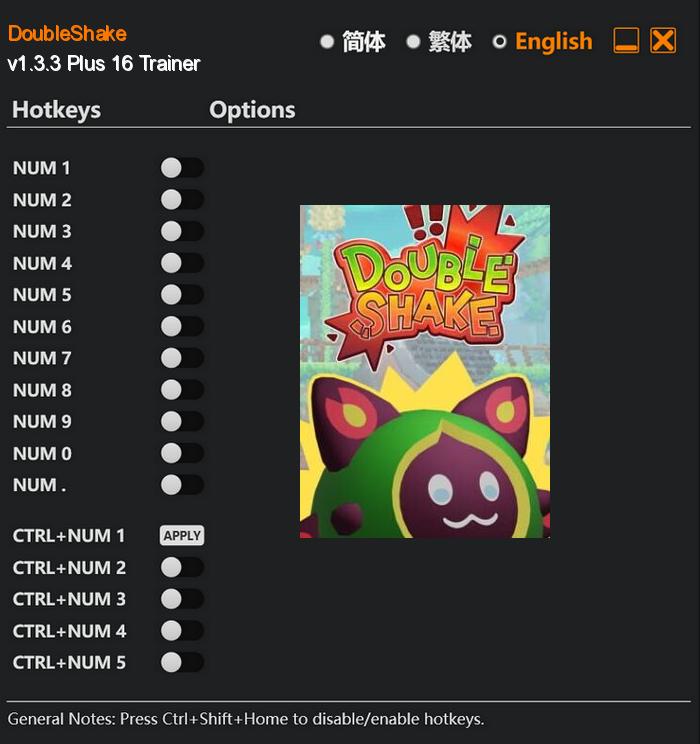 DoubleShake is an exhilarating and nostalgic 2.5D Platformer that will take players on an adrenaline-filled journey back to the golden era of gaming. Inspired by the beloved 5th generation games, this action-packed adventure immerses players in a world on the brink of chaos, where their quick reflexes and masterful shaking skills are the only things standing between order and total mayhem.
In DoubleShake, players take on the role of a fearless hero who must save a series of vibrant and magical islands from certain destruction. As players navigate through beautifully designed levels, they will encounter a variety of quirky enemies and formidable challenges that will test their platforming prowess.
Special Notes:
In order to use this trainer, you will need to downgrade your game to a previous game version.
Extract and copy DoubleShake.exe to your game's root folder and overwrite existing file (Back up original file if needed).
Download:
Medias: