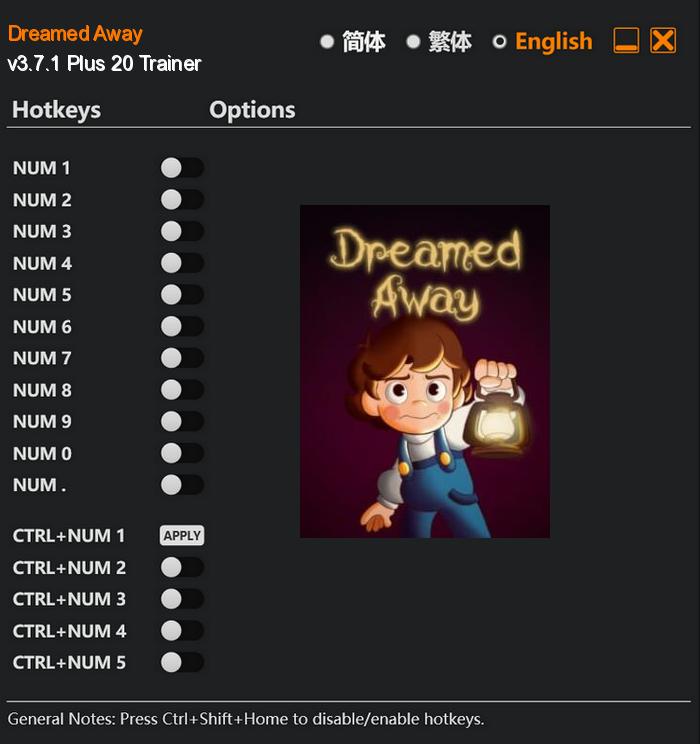 In Dreamed Away, players embark on a gripping and immersive journey as they take on the role of Théo, a young boy trapped in a chilling and enigmatic realm. This emotional action-adventure RPG combines elements of psychological horror with a captivating storyline that will keep players on the edge of their seats.
Dreamed Away is a truly unforgettable gaming experience, blending heart-pounding action, chilling horror, and thought-provoking storytelling. Get ready to delve into the mysterious realm of Théo's mind and embark on an emotional journey that will leave players questioning their own reality.
Special Notes:
This is a mod, not a regular trainer.
You must enable the mod named "FLiNG Trainer Mod" in Main Menu > Mod Manager in order to use the trainer/mod (If the mod didn't show up, try close and re-enter the Mod Manager).
You must use hotkeys to enable mod/cheat options during gameplay, activating cheats outside the game's window will not work.
Download:
Medias: