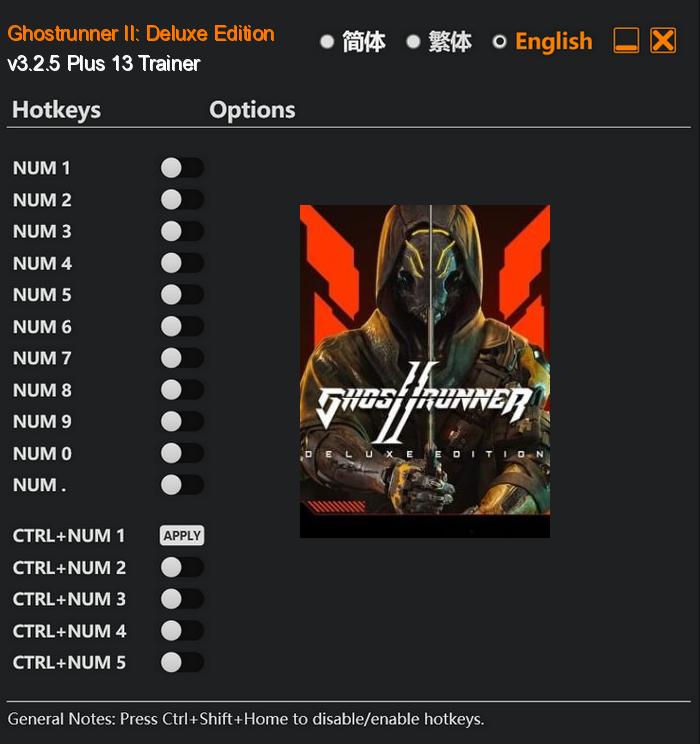 Ghostrunner II: Deluxe Edition takes the adrenaline-pumping, cyber ninja action of the original game to a whole new level. Set in a post-apocalyptic, cyberpunk world, players will once again step into the shoes of a high-tech warrior, known as the Ghostrunner, to face off against the tyrannical rulers of a dystopian society.
To aid in your quest, the Deluxe Edition offers improved skills and a wide array of customizable options. Master new techniques, unlock devastating abilities, and upgrade your cybernetic enhancements to become an unstoppable force. With the Ahriman's Katana Sword and various skin options like the Modern Energy Sword, Molten Blade Sword, and Gothic Blue Sword, you can personalize your Ghostrunner to reflect your style and taste.
Special Notes:
This game uses BattlEye anticheat, you need to run the game without anticheat in order to use trainer.
Download: