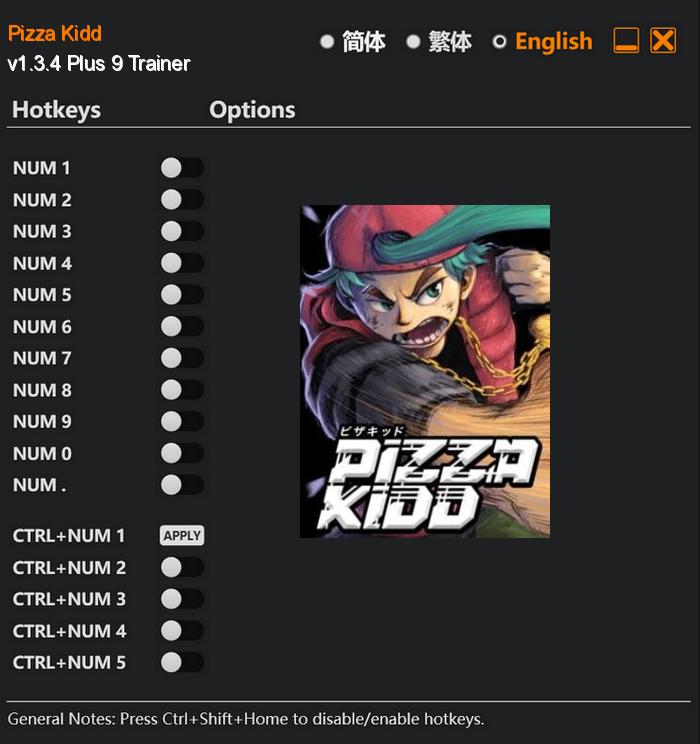 In "Pizza Kidd," players are thrust into a captivating dark sci-fantasy world where they assume the role of an unlikely hero with a passion for delivering pizza and a knack for martial arts. Developed by Kidd Games, this innovative 2D beat-em-up takes inspiration from the golden age of arcades and 90's anime, resulting in a visually stunning experience filled with vibrant 16-bit pixel art.
The fast-paced combat system is where "Pizza Kidd" truly shines. Expertly chaining attacks together while dodging and countering enemy assaults will be key to your success. Progressing through the game unlocks new moves and upgrades, allowing you to customize your playstyle and become an unstoppable culinary warrior.
Special Notes:
This trainer is based on Steam and Epic Store version. It can also work on Windows Store version, but it's not tested on Windows Store version, so I can't guarantee all options are compatible.
Download:
Medias: