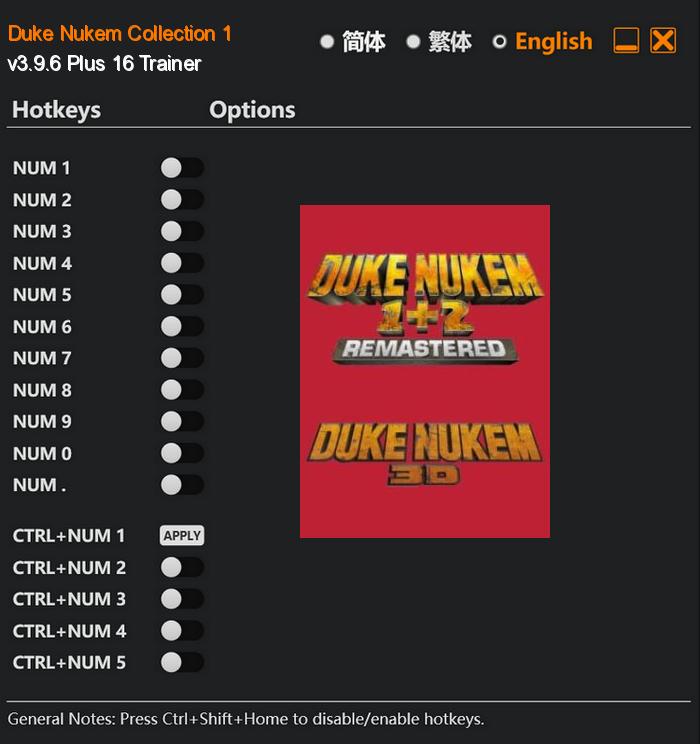 Duke Nukem Collection 1 takes players on an exhilarating journey through three unforgettable games in the renowned Duke Nukem series. With the inclusion of the thrilling new remastered editions of Duke Nukem 1 and 2, as well as the legendary Duke Nukem 3D, this collection promises to deliver an explosive and action-packed experience like no other.
As players progress through the remastered editions, they will witness Duke Nukem evolve from his early days as a pixelated hero to the fully realized character we know and love today. The fusion of cutting-edge graphics and classic gameplay creates an immersive experience that captures the essence of Duke Nukem's evolution as a video game icon.
Special Notes:
This is a mod, not a regular trainer.
You must enable the mod named "FLiNG Trainer Mod" in Main Menu > Mod Manager in order to use the trainer/mod (If the mod didn't show up, try close and re-enter the Mod Manager).
You must use hotkeys to enable mod/cheat options during gameplay, activating cheats outside the game's window will not work.
Download:
Medias: