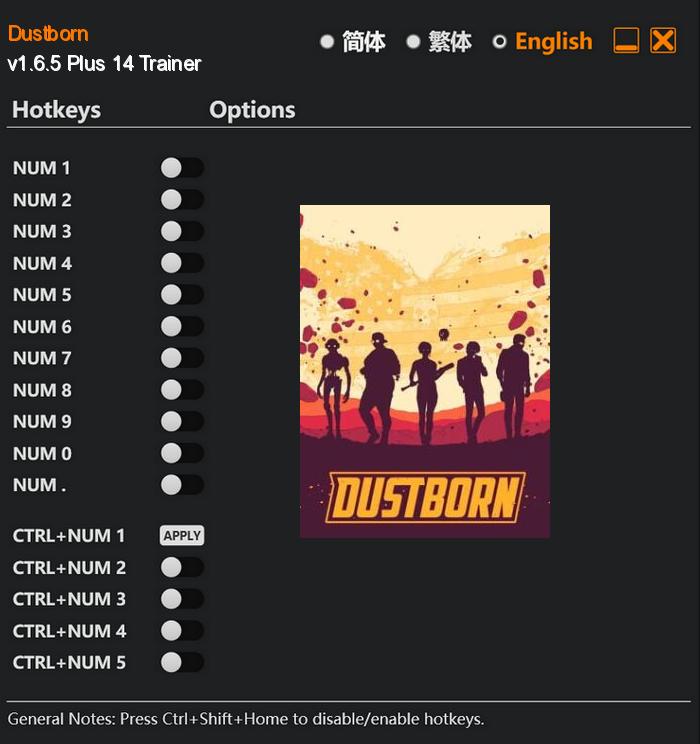 Dustborn is an immersive and compelling video game that takes place in a dystopian future. Set in the year 2030, three decades after a catastrophic event known as the Broadcast, players assume the role of Pax, a powerful ex-con with exceptional abilities fueled by disinformation. Pax's mission is to transport a mysterious package across a divided America, but she soon realizes she can't accomplish this alone.
Dustborn offers players a captivating narrative-driven experience filled with intense action-adventure gameplay. With its dynamic and branching storyline, the choices made by players will have significant consequences, shaping the outcome of Pax's journey and determining the fates of those she encounters on the way. The game also explores thought-provoking themes, shedding light on the dangers of misinformation and the impact it can have on society.
Special Notes:
In order to use this trainer, you will need to downgrade your game to a previous game version.
Extract and copy Dustborn.exe to your game's root folder and overwrite existing file (Back up original file if needed).
Download:
Medias: