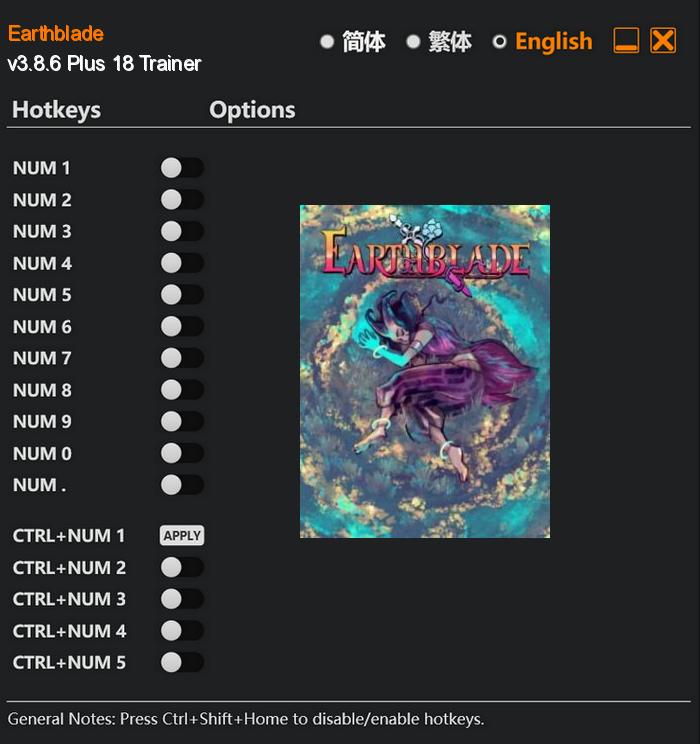 Earthblade is a captivating video game that takes players on an extraordinary adventure through a beautifully crafted pixel art world. As the protagonist, Névoa, an enigmatic child of Fate, you finally make your long-awaited return to Earth. The game, developed by the talented creators of Celeste, offers an exhilarating explor-action platformer experience that will leave players spellbound.
Earthblade's stunning visuals are accompanied by a mesmerizing soundtrack that further enhances the immersive experience. Every moment in the game is accompanied by a carefully curated musical composition, elevating the emotional impact of each scene and drawing players deeper into the enchanting world.
Special Notes:
This is a mod, not a regular trainer.
You must enable the mod named "FLiNG Trainer Mod" in Main Menu > Mod Manager in order to use the trainer/mod (If the mod didn't show up, try close and re-enter the Mod Manager).
You must use hotkeys to enable mod/cheat options during gameplay, activating cheats outside the game's window will not work.
Download:
Medias: