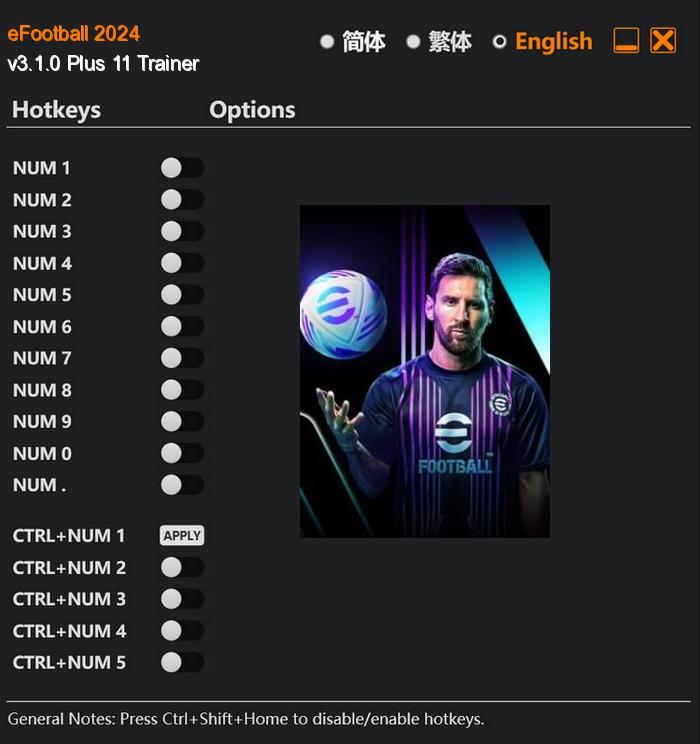 eFootball 2024 takes the football simulation genre to new levels with its stunning graphics, immersive gameplay, and innovative features. Developed by Konami Digital Entertainment, this highly anticipated title offers an authentic football experience like never before. As the latest installment in the eFootball franchise, 2024 revolutionizes the way players engage with the sport, delivering an unparalleled level of realism and immersion.
eFootball 2024 also places a strong emphasis on player customization and progression. As you build your dream team, you can meticulously customize every aspect of your players, from their appearance to their playstyle. Additionally, the game incorporates a comprehensive leveling system, allowing you to earn experience points and unlock new skills, abilities, and gear for your squad.
Special Notes:
This game uses BattlEye anticheat, you need to run the game without anticheat in order to use trainer.
Download: