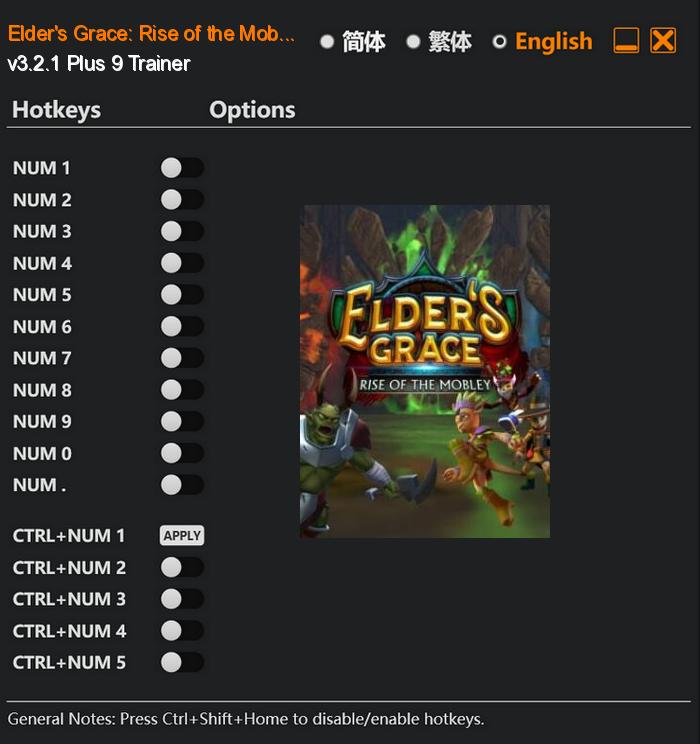 In the fantastical realm of Elder's Grace, an ancient and magical homeland, a brave group of heroes known as the Mobley are set on a journey to reclaim what was once rightfully theirs. In "Elder's Grace: Rise of the Mobley," players step into the shoes of these valiant warriors, embarking on an epic battle filled with exploration, building, raids, and fierce defenses.
Explore the breathtaking landscapes of Elder's Grace, each with hidden wonders and treacherous dangers. Uncover ancient artifacts, unlock powerful abilities, and delve into forgotten ruins to amass the knowledge and strength necessary to reclaim the homeland. Players will encounter a host of formidable enemies, each with their own tactics, as they strive to regain control over their magical realm.
Special Notes:
This is a mod, not a regular trainer.
You must enable the mod named "FLiNG Trainer Mod" in Main Menu > Mod Manager in order to use the trainer/mod (If the mod didn't show up, try close and re-enter the Mod Manager).
You must use hotkeys to enable mod/cheat options during gameplay, activating cheats outside the game's window will not work.
Download: