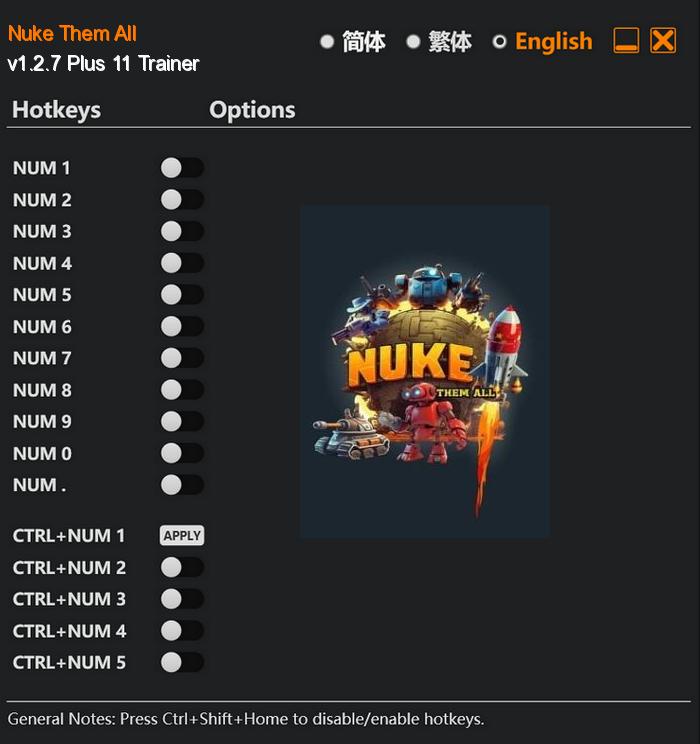 Step into the shoes of a Commander in Nuke Them All, a thrilling and action-packed real-time strategy game that puts your strategic skills to the ultimate test. Inspired by classic RTS games, this indie gem introduces a unique twist that will keep you on the edge of your seat.
But what truly sets Nuke Them All apart is its innovative twist – the ability to launch devastating nuclear strikes. As you progress through the game, you'll unlock the power to obliterate your enemies with a single keystroke. However, with great power comes great responsibility, and the decision to unleash a nuclear attack must be made wisely. Will you save it for a crucial moment or risk it all for a game-changing blow?
Special Notes:
This game uses BattlEye anticheat, you need to run the game without anticheat in order to use trainer.
Download:
Medias: